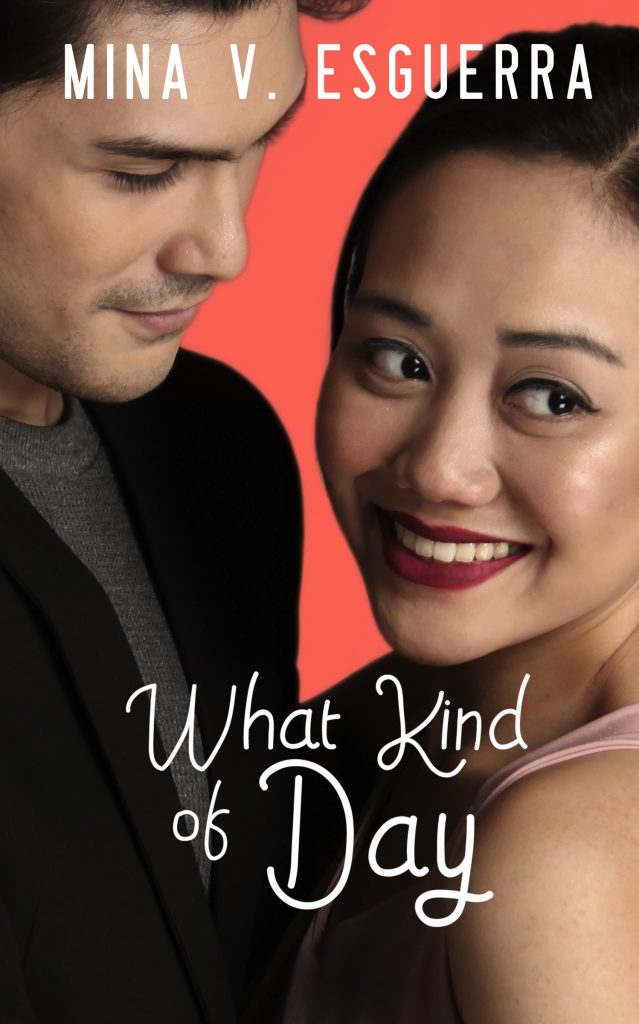 I used to obsess over young-adult books like Sweet Valley High when I was younger, so I was excited to discover Mina V. Esguerra's romance novels set in the Philippines and featuring snappy dialogue, situations full of sparks and chemistry, and, very important to me, characters and settings that I recognize from my own life.
With over twenty books in publication (written in only ten years!), Mina is a writing powerhouse who should inspire us all. She generously took time out recently to answer a few questions before going back to her busy schedule.
I'm impressed that you have both self-published and gone through a traditional publisher. For aspiring romance writers, which path do you think they should take and how can they get started?
I started with a traditional publisher, and recommend it still if they happen to be offering an author a good deal. Best case is that they have an extensive romance portfolio and they have people in their team who love the genre and understand its readers. If pursuing an international publishing deal (for a romance with Filipino characters and setting especially), I suggest looking into how the book can be read and reviewed by Filipino readers, because many romance books that are US pubbed are just way out of a Filipino reader's reach, from print availability to ebook pricing to ARC distribution. As for Philippine trad pubs, a lot has changed in the industry and publishers aren't releasing as many English-language romance books as they used to. Self-publishing will be the most realistic option for many, and there are ways to do it well. It requires a project manager mindset though, and it may seem daunting for those starting out. When planning which path to take, maybe ask: who is this for, how do I make sure they get this book, and who do I work with so the book is the best it can be?
Can you tell us what works best for you when promoting your books? 
Investing what would have been ad budget into the communities who read the books, and in some cases need them. I spend a lot on the #romanceclass community (Filipino authors of romance in English and readers of the books), helping with expenses for events, actor talent fees, book fair table fees, book giveaways. We're trying to create an environment where people know that it's okay to read romance, read romance by Filipino authors, read romance by us in English…it's a lot of work but it's a bigger project than just promoting one book.
What are the biggest challenges you face when writing? 
I've had a tough year or so, dealing with personal things, and I'm not out of it yet. It's made me work slower, and question my narrative decisions a lot. I've managed to get back in the groove lately and I mostly have been reminding myself that I've been writing romance for ten years, through many life changes. Not always painful ones, because even happy change can disrupt a writing routine. Keep on writing, I tell myself.

It's wonderful and refreshing to read stories featuring Filipino characters and settings. Was this a conscious decision for you to do this and what was your thinking behind it? 
It was what the publisher was looking for, when I started. Self-publishing (and entering the Amazon marketplace) made me see that I had opportunities writing characters who weren't Filipino, and may in fact earn more if I did that. I tried it, but after I wrapped up a series I went back to writing Filipino characters, and have stayed with it. That part was the conscious decision–it's fun to write the familiar tropes but set here, with characters who live here. With each book now, I get to explore some aspect of living in the Philippines and being Filipino and it feels good, feels useful somehow. The books have a lot of food, and traveling within the country, and friendships. And because it's romance, I get to talk about how challenging it can be for a Filipino woman. (But I get to give her an awesome love interest.)

You've done a lot of workshops and mentored quite a few romance writers. Can you tell us what the biggest misconception or mistake aspiring romance writers have and what they can do to address it?
That writing romance is easy. The classes I did to start the community were free, so we had a lot of writers coming in with this mindset. The classes are still free, but now I require anyone joining to read at least five books (one of mine, and four from other Filipino authors of romance) before the class starts, especially if they've never read romance in English by Filipino authors before. And then I talk to them about the books they read. Sometimes this conversation reveals that they don't like the genre all that much, but it's got a large readership and the class is free and maybe they'll do this first before writing the book they really want to write. And I…tell them this is not how it works. The community can't help them become successful at this if they don't understand it, and may in fact dislike it. They really should just write what they want to write, and let us spend time and resources on people who are on the same page, have the same goals.

Any upcoming work that we should look out for? 
My next book (out in 2019) is a contemporary m/f romance called Kiss and Cry, featuring a figure skater and a hockey player, both Filipino. They met when they were younger, but she was at the peak of her career and was forbidden from seeing him. Ten years later, they meet again, and they have a rare window of time together, and of course they use it to explore what a relationship might have been like. It's the second book in a series, but can be read as a standalone. The first book, What Kind of Day, came out earlier this year, and it's a senator's speechwriter who accidentally joins a tour of Manila on the day he's fired from his job. For this series all the characters are in their 30s or older, because we don't have a lot of that in Filipino-authored romance just yet. I also have a short story coming out in an anthology of all these fake dates at the same beach wedding, which has been a lot of fun to plan and write.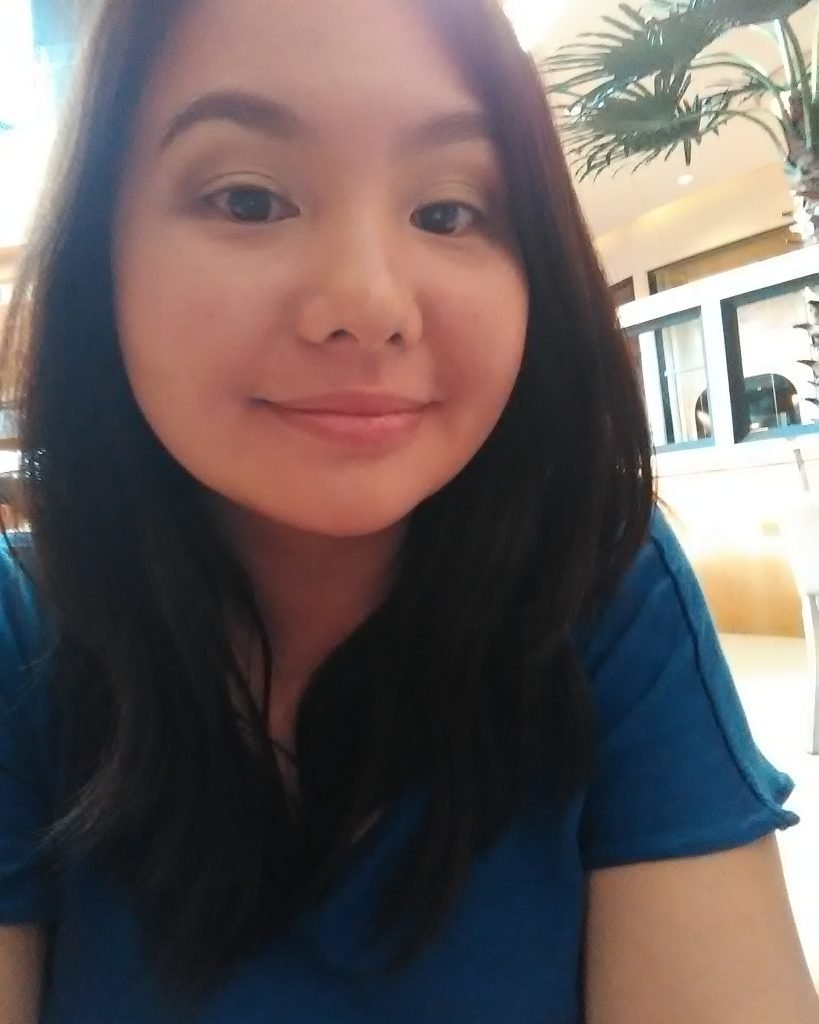 Mina V. Esguerra writes contemporary romance novels. Through her blog Publishing in Pajamas (minavesguerra.com), she documents her experiments in publishing.
When not writing romance, she is president of communications firm Bronze Age Media, development communication consultant, publisher, and publishing mentor. She created the workshop series "Author at Once" for writers and publishers, and #romanceclass for aspiring romance writers.
Her young adult/fantasy trilogy Interim Goddess of Love is a college love story featuring gods from Philippine mythology. Her contemporary romance novellas won the Filipino Readers' Choice awards for Chick Lit in 2012 (Fairy Tale Fail) and 2013 (That Kind of Guy).