Note: The amnesiac assassin trope gets parodied in Scissor Seven, the latest addition to my Tough Guys, Gangsters, and Delinquents in Asian Pop Culture series. This post is based on seasons one and two. Haven't seen season two yet? You can thank me for this in the comments. Also, if you're not following the Scissor Seven WeChat account, I urge you to do so to get fun updates. More spoilers than Cantonese-accented Putonghua below!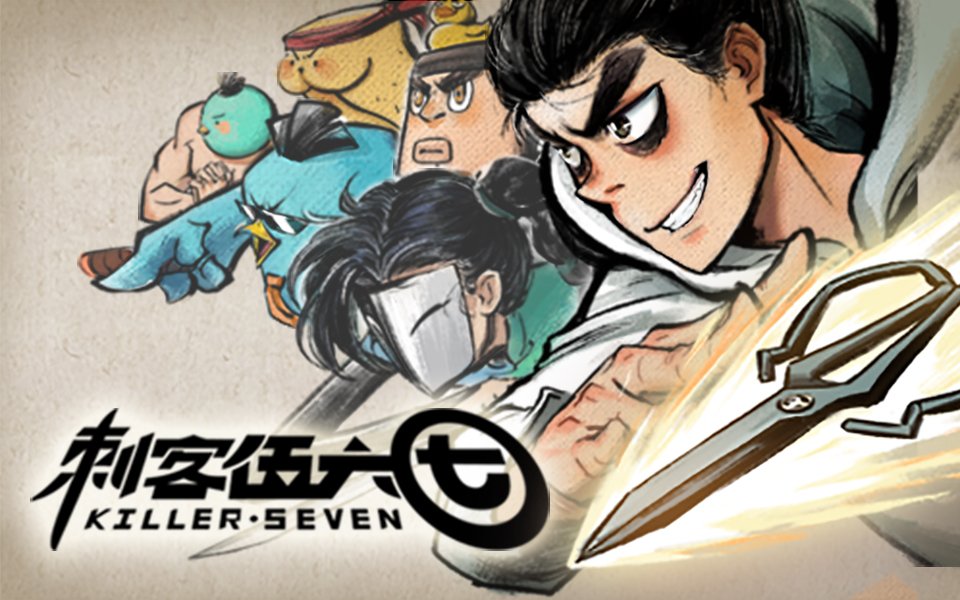 Ever since I was a teen, random strangers have approached me on the street, in bakeries, or at the mall to tell me that I am a reincarnated demon who has been coming back for several violent human lifetimes. (Bet you weren't expecting to read that.) Obviously, I don't remember anything about my past lives, although it would explain some of my dreams and strange things happening during my life. However, a friend of mine who I befriended under fairly unusual circumstances recently found out that she and I were sister witches in a few past lives and that she herself is a reincarnated demon.
I'm saying this because my friend and I joke that we're living out a very specific trope: the ex-villain who can't remember who s/he is and is walking around, not realizing that they have forgotten and untapped powers unless something happens to bring it out. I can't say much about our untapped powers, but it's pretty funny because neither of us lives a particularly exciting life despite ostensibly being semi-supernatural creatures.
Scissor Seven sees the same humour in the idea of an amnesiac protagonist, Wu Liuqi (literally Five Six-seven) or Ah Qi, who has no memory of his past or identity. Just as Beelzebub subverted and parodied the "assassin with a kid" trope, Scissor Seven does the same for the "former killer without memories" trope, which you've probably seen in movies like The Bourne Identity. In this trope, a killer or villain usually suffers from amnesia, resurfacing as a hero who uses his skills to help the weak and eventually gain redemption for his former crimes.
In Scissor Seven, an unconscious Ah Qi washes up on the beach and is rescued by Da Bao, a chicken who seems to be based on Eric Tsang, and Da Bao's adorable chicken ward Xiao Fei. After getting Ah Qi to a miracle doctor and giving him a name, Da Bao convinces him to start a business selling chopped beef organs (a delicious Cantonese snack) outside a school. Scissor Seven plays up the gag by having Da Bao then tell Ah Qi to give up their failing business and become an assassin for hire in order to earn money to restore his memory, inadvertently returning Ah Qi to his previous occupation.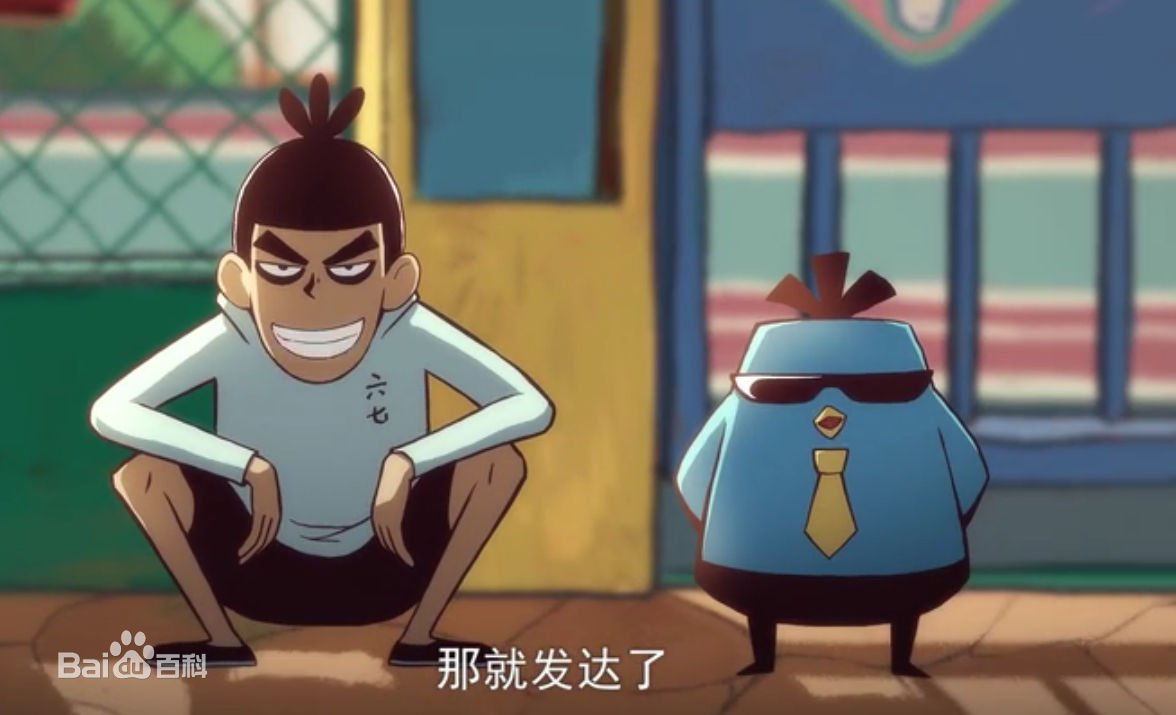 If you've read my previous posts in this series, a lot of tough-guy stories center on finding redemption, and the amnesiac killer is no exception. Without his memories–including the ones that made him a killer in the first place–the killer's true self emerges, and it's usually a kind-hearted one. The killer builds a new life with people who know nothing about his past, except of course, you can never really escape what's happened. The tragedies pile up: the killer's enemies (or worse, his friends) come looking for him, he finds out that he used to be a terrible person, and he has to revert back to his former self in order to protect the new life he's created, thus destroying it as well.
Stories like this stress that you can't escape the consequences of your actions, even if you try to do good as penance for your crimes. In fact, leaving themselves open to compassion and love is one of the ways that these killers end up losing their memories in the first place. In Scissor Seven, the regular folk of Chicken Island with their fears and loves and quarrels are contrasted against the unfeeling killers of Xuanwu and the highly advanced society of Stan (I'd rather say Si Te but I guess "Stan" is the official English translation). Xuanwu and Stan treat emotions as a form of weakness, which they are if your life mission is to conquer and make war.
But to live a good life that has joy, compassion and love are necessary. One of my favourite subplots in Scissor Seven is Da Bao and Xiao Fei's origin story. Xiao Fei's father tries to win the cockfight against Pheasant King not because of rage or ambition, but because he loves Xiao Fei and Da Bao and wishes to free them (and the other chickens). When he's brutally killed, it's Da Bao's love for his friend that helps him win against Pheasant King in season one, and his compassion and love for Xiao Fei that helps him walk away without resorting to murder. In season two, Pheasant King returns for a rematch, but Da Bao doesn't even try to win this time. After years of hate and anger over the cruelty of humans, Da Bao has found peace, helped in part by Ah Qi's own kindness and compassion.
In fact, many of the characters in Scissor Seven as well have made life decisions based on revenge–Mei Hua (a Thirteenth Sister!) and her older sister want to get revenge against their deadbeat dad, Ah Quan becomes a blood demon as revenge against rejection, the cat Xiao Mi wants revenge against the lover she thinks abandoned her, and so on. What they have in common is that through Ah Qi's incompetence and good-heartedness, they realize that revenge may not be the answer to peace and satisfaction after all.
One of a long line of heroes who are lovable because of their clumsiness and lack of intelligence, Ah Qi himself is a testament to how compassion and love may not help you become the best assassin in the world, but maybe the point of life isn't to become the best assassin after all. In season two, Ah Qi tells Da Bao that despite not regaining his memories yet, he knows that he was probably thinner, better-looking, and had incredible abilities in his past life. And yet, he's much happier now as Ah Qi the (debatably) best hairstylist on Chicken Island.
Throughout Scissor Seven's two seasons, several characters make similar choices, choosing the happiness that comes from having friends and love over power. It should make them and Chicken Island weaker, but instead, it simply makes them stronger because they band together to help each other. You often see this in delinquent manga, where true strength isn't just about ability but is tied into whether you love and are loved by others. The Prince of Stan asks the Professor why it is that the inhabitants of Chicken Island seem to enjoy doing useless things like hanging out with friends and then admits that he feels envious of them.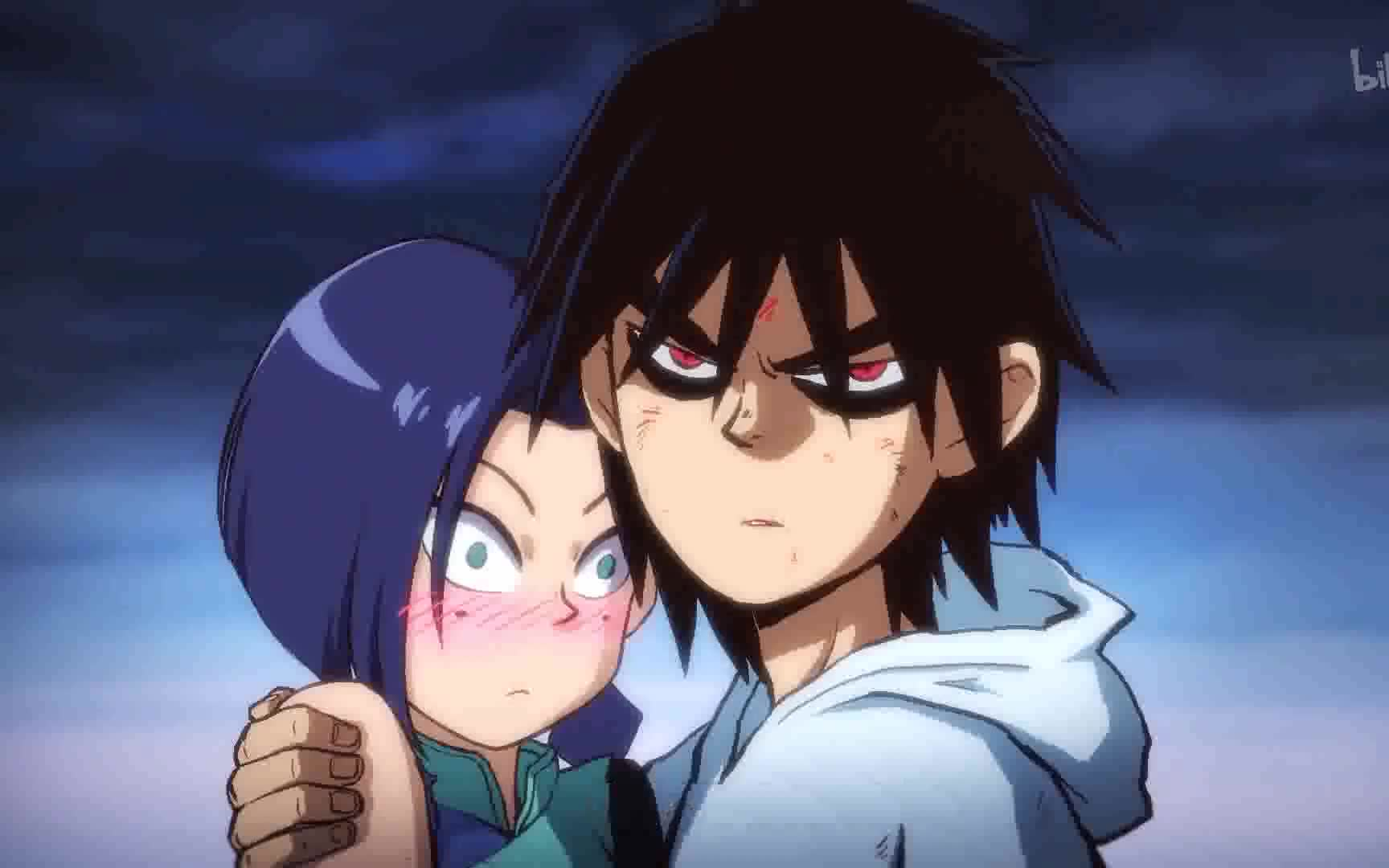 While Scissor Seven follows the outline of the amnesiac assassin trope, it's also a parody of a lot of wuxia and pop culture. The show has a very Cantonese sensibility (including Cantonese accents and lapses into Cantonese), which I find very charming. I am not a native Cantonese speaker, which is probably why I will also always find Cantonese people speaking Putonghua hilarious forever (as a side note, I am also a Hokkien speaker, and as befits a branch of the arguably oldest dialect in China, I speak Putonghua like I am preparing to carve out a rice field on the side of a mountain with the tusks of a wild boar I killed with my bare hands).
Also, Chinese speakers will notice that Ah Qi uses Cantonese when he's in assassin mode–likely as a nod to Hong Kong crime films, but also just as likely because everyone involved in the production knows that Cantonese assassins immediately lose cool points when their accents in Putonghua appear. In case you're wondering why, this is how the rest of us non-Cantonese view Cantonese speakers (the gangster dudes in the video are saying "What?").
Anyway, speaking of Cantonese culture, Scissor Seven has a lot of connection with the mou lei tau or "nonsense" type of comedy that is closely associated to Stephen Chow. Like Chow, as well, Scissor Seven's creators parody several wuxia tropes, such as a humble village that secretly houses martial arts masters (in this case, Chicken Island has around five or six extremely powerful fighters), a trope which Chow also parodied in Kung Fu Hustle. There's also the all-powerful master who appears as a foolish beggar who tries to give the protagonist secret martial arts manuals which at first appear to be garbage books.
The fight between Da Bao and Pheasant King is also a nod to Ong Bak, where Pheasant King is simply a tool for the true villain and even injects himself with chemicals to boost his stamina just like the film. Da Fei's death is also a classic trope of the father dying in order to ensure a better life for his son. And Da Bao and Xiao Fei's relationship is a chicken parody of Lone Wolf and Cub.
I have to say that as much as I enjoy Japanese anime as well, there's something really special about Scissor Seven to me because I get the jokes, the Chinese puns, and it's also nice to see things that Chinese people do reflected in it. In one episode, Ah Qi falls for a trap because he sees a queue of people, and being nosy, joins it to see what's going on. It's just one of the moments where I thought, yeah that sounds about right.
And finally, before I end this breakdown, I just want to stress that Scissor Seven also proves to us something that every wuxia artist has known: hair makes the man. Just look at the image below. Exact same face but somehow, Ah Qi with his messy bangs is suddenly sexier and hotter than when he's got his hair tied up in a little topknot (which looks like a reflection of Da Bao's comb).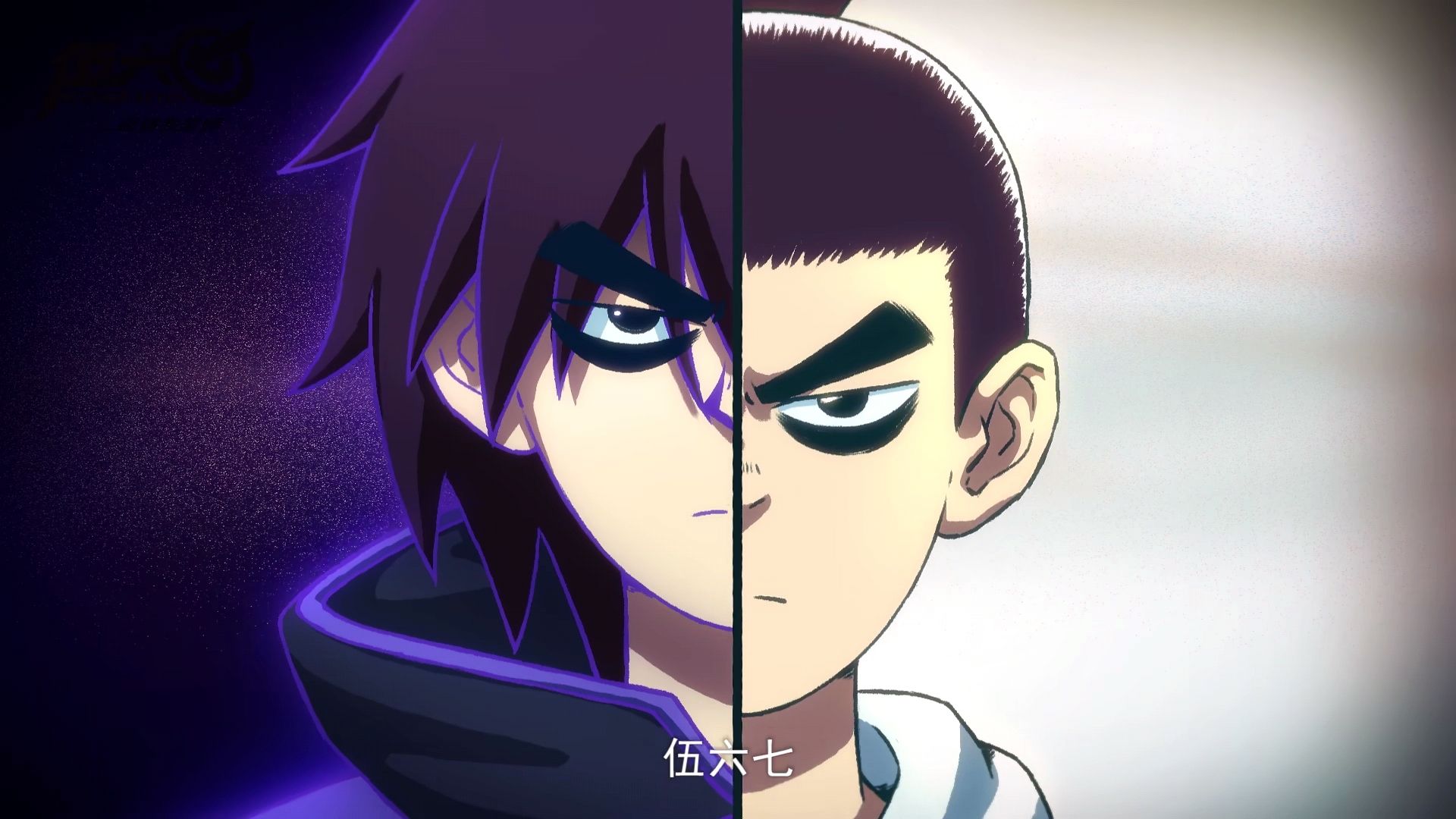 Ah Qi on the right went from your friend's jobless brother who hangs out in the living room all day watching Twitch streamers to the brooding, mysterious guy who you saw reading Dream of the Red Chamber in one of those hole-in-the-wall cafes that serves coffee so strong, you won't ever need to sleep again, which is convenient because who wants to sleep when you have a guy who looks like that, right? If hair can make that much of a difference in an animation, think about what it does in real life.
As a bonus for you, I've linked a video for "Ah Zheng Ai Shang Le Ah Qiang", which was the song that played when Ah Qi accidentally kissed Mei. If there's any song that perfectly encapsulates Scissor Seven, this has got to be it. I think I know what I'll be singing during karaoke now.
If you've enjoyed this post on Scissor Seven, check out the other posts in Tough Guys, Gangsters, and Delinquents in Pop Culture to discover other great pop culture that you may have missed out!