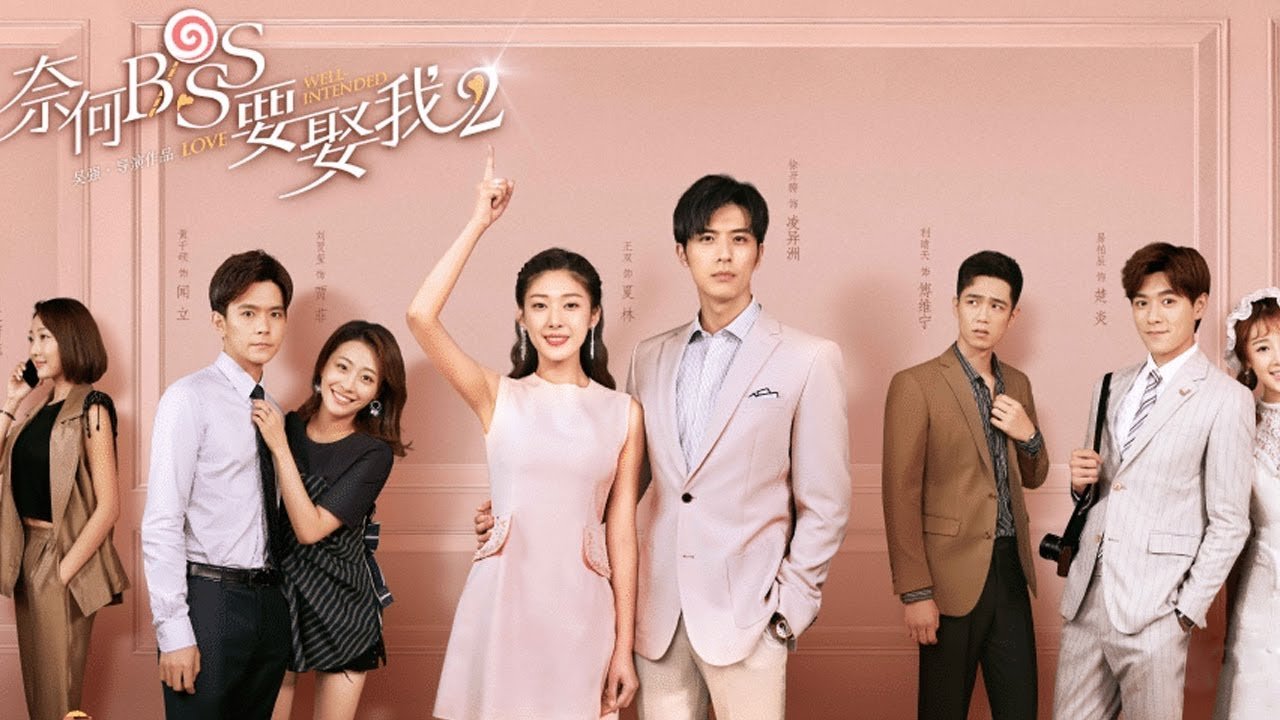 If you haven't read my review of Well-Intended Love Season 1, take a look now and then come back here because WE NEED TO TALK SO MUCH.
Well, well, well! Look who suddenly got a budget upgrade! I'm sure most of us had to turn a blind eye to a lot of the low-budget shortcuts in Well-Intended Love Season 1–for example, I didn't bring this up in my previous post on season one, but why the hell was BILLIONAIRE Boss Ling (Xu Kaicheng) living in a three-bedroom townhouse? Yes, I know it was just one of their properties that Moomoo (Wang Shaung)–yes, I know the pinyin is Mumu but Moomoo is more fun to write–chose in one of those "humble third sister from a fairytale" moments, but come on.
Anyway, the cash infusion for Well-Intended Love Season 2 looks GREAT. That huge office with the mid-century furniture looks suitably fancy, and while the apartments look like mid-range serviced apartments complete with IKEA-style paintings (also why does Moomoo have a mattress on the floor that doesn't go with any of the decoration elsewhere?), it's still a big improvement. I mean, Boss Ling finally lives in an actual house with a chandelier, even though the chairs in the living room look extremely uncomfortable.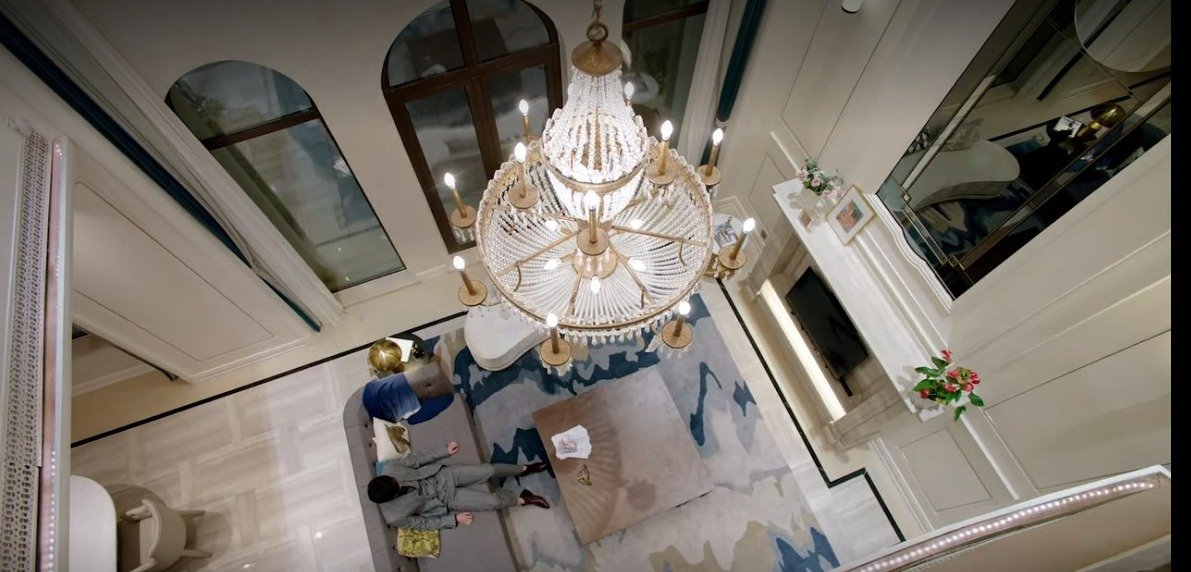 Wardrobe got a HUGE BOOST, with the clothes looking like they're made of better quality, and Moomoo gets to wear more gowns, although the styling still kind of makes me laugh once in a while, especially with Ms Jiang, whose clothing is so inappropriate for an agent/manager.
Moomoo's hair looks so much healthier and shinier but sadly, I guess the budget couldn't be extended to cover a decent haircut for Xu Kaicheng. This reminds me of when I was apprenticing as a goldsmith in Italy (long story), and one of my co-apprentices was this Japanese dude who made these perfect pieces of jewellery, only to deliberately fuck it up a little bit at the end because "perfection isn't appealing to the emotions". I guess that is how we will have to excuse Xu Kaicheng's hair in Well-Intended Love (it honestly doesn't seem that bad in other shows and on his Instagram, though, so I genuinely have no clue what is going on).
With that said, WOW to Chu Yan (Ian Yi), who also got a huge boost from this budget spike. Surely, it can't just be me who thinks that he looks really good in Season 2? I don't know if they started using better foundation on him or something, but again, WOW, he looks very, very cute this season. I really can't put my finger on it since his hair hasn't really changed much, and he hasn't had plastic surgery (has he?). Could it be that he has a much less crazy storyline this season and thus is a lot more relaxed, which makes him look cuter?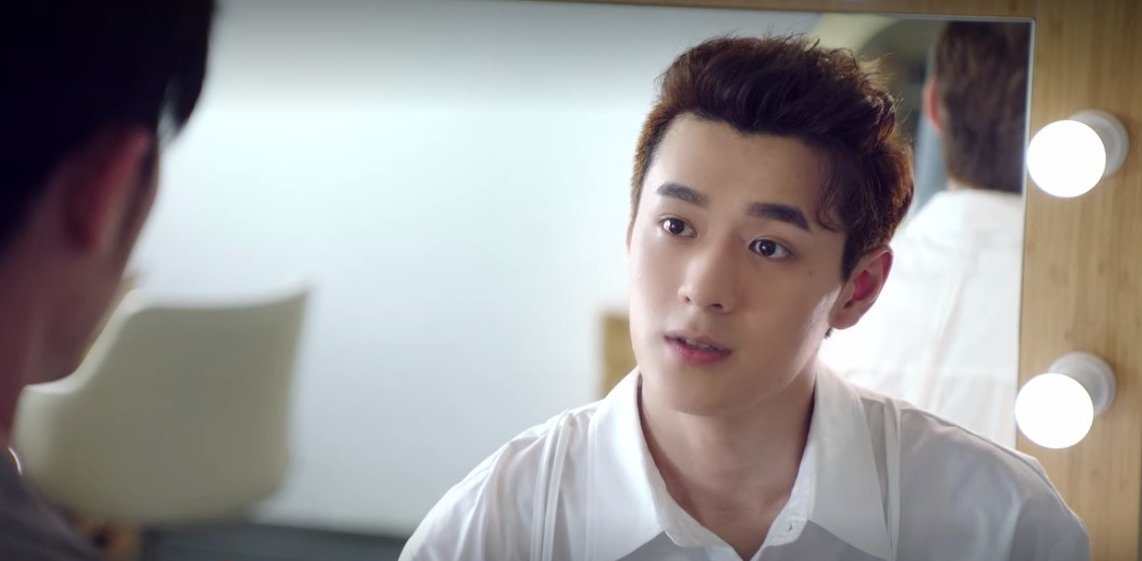 If anyone was wondering where the money came from, fear not–the show tells you exactly who their sponsors are. Did anyone else start screaming with laughter when Ms. Jiang and Moomoo went full Home Shopping Network as they were talking about the Biayinian tea?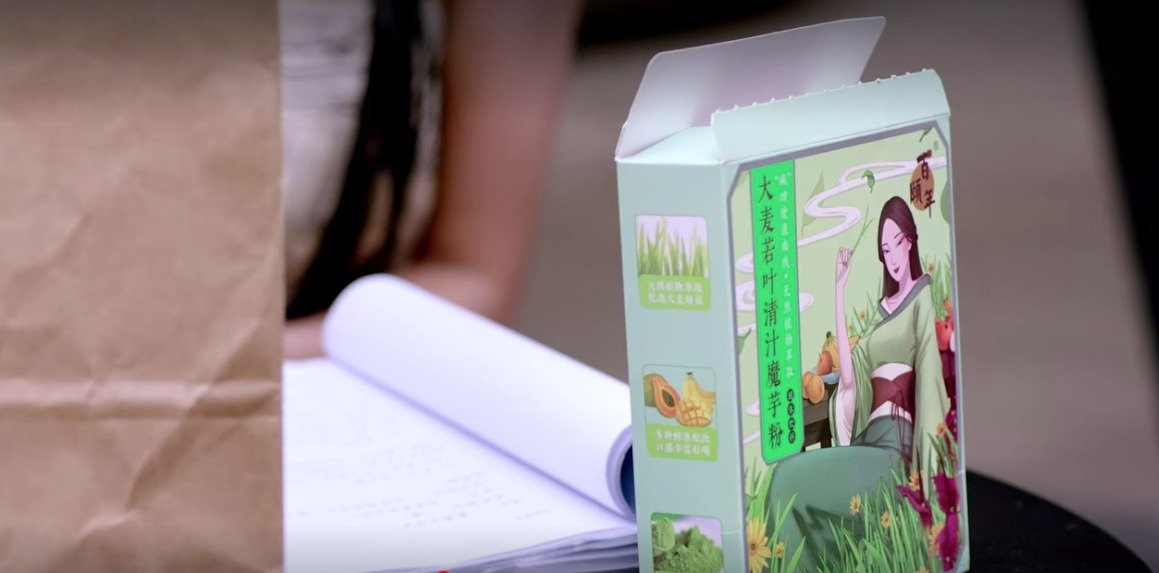 Whereas last time, I was messaging crazy plot twists to my friends, this season, I was messaging all the brands that were being blatantly promoted in each episode, and I'm pretty sure some of them reported me for spam. This drama is shameless as hell, and IT IS FANTASTIC. Who else would do SANITARY PAD product placement??? Other dramas don't even acknowledge that women menstruate, but this one wants to make money off it…!!! How can you not love it?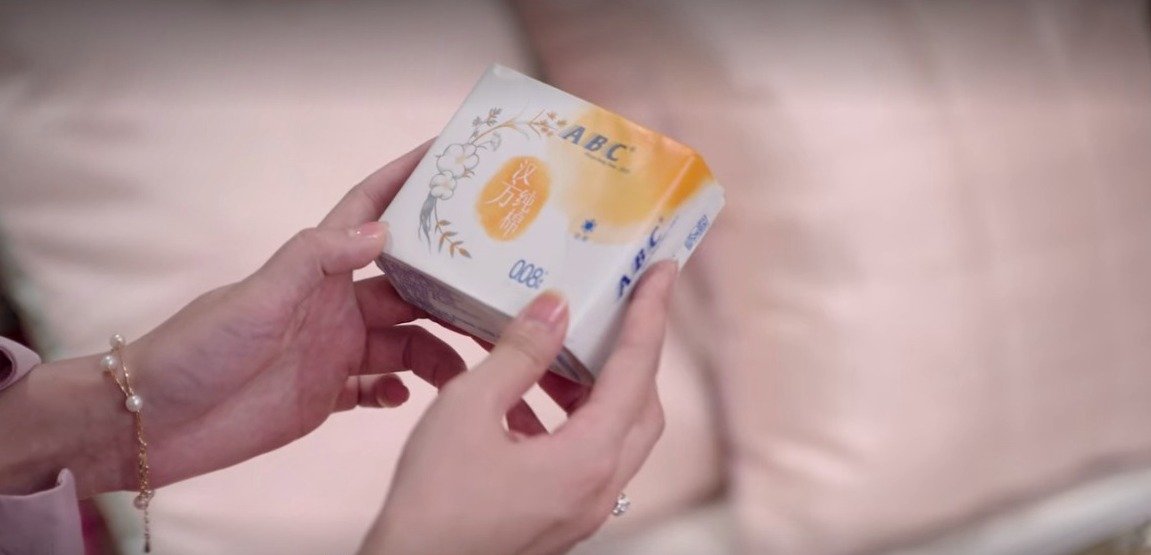 I have to say, even though Well-Intended Love Season 2 is much more polished, it makes me weirdly nostalgic for season one. First, we (yes, I'm implicating all of you in this) had to wait until Episode 3 before Xu Kaicheng took off his shirt. Also, not that it matters exactly, but he kept his clothes on pretty much most of the time in this season compared to last season, and I feel like maybe I jinxed it because I kept talking about it so much. Sorry, guys.
Next, there were times when I was thinking, What in the fan fiction did I just watch? Surely, I'm not the only person who thought this season felt a lot like fanfic? Don't get me wrong, I'm glad they rebooted Well-Intended Love Season 1, and I also enjoyed Well-Intended Love Season 2, but I guess it feels a lot like getting back with an ex after a few years of being apart (caveat: actually, I don't have this experience so I may just be talking out of my ass. If I'm wrong, please let me know!).
I think the fan fiction feeling comes from the fact that the show assumes we already know the characters, and so there's no real need to do a lot of character building in Well-Intended Love Season 2 like they did in season 1. They could just do little callbacks, like Boss Ling's mom (whose plot line completely disappeared–I seriously thought that they would somehow make her the manipulator behind the scenes in Episode 15), Pidan the dog, and Chu Yan's relationship with his father, which was much sweeter this time around.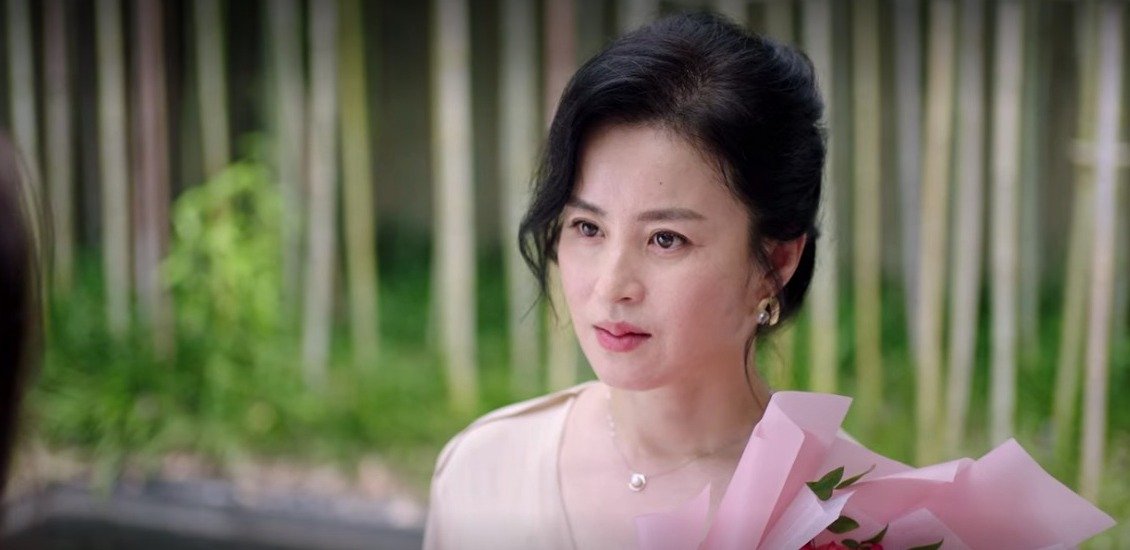 It's also like those fan fictions where the writer just really likes the characters and doesn't really want them to suffer too much, so they have softer or weaker versions of the problems that they had in the original series. Don't get me wrong: it's not that I want to see crazy plot lines all time (and really, it's hard to top the original), but the dramatic events were kind of tame.
For example, compared to the revelation that Boss Ling had faked Moomoo's cancer in the original season, in Well-Intended Love Season 2, we only find out that Boss Ling had been in love with Moomoo for two years and put together a file on her. I mean…it's not really that much different from scouring social media and search engines to get information on people you have a crush on. I don't know, do I have low standards? I'm doubting myself now. It just seemed like she was more upset with this secret compared to finding out HER CANCER WAS FAKE in Season 1, don't you think?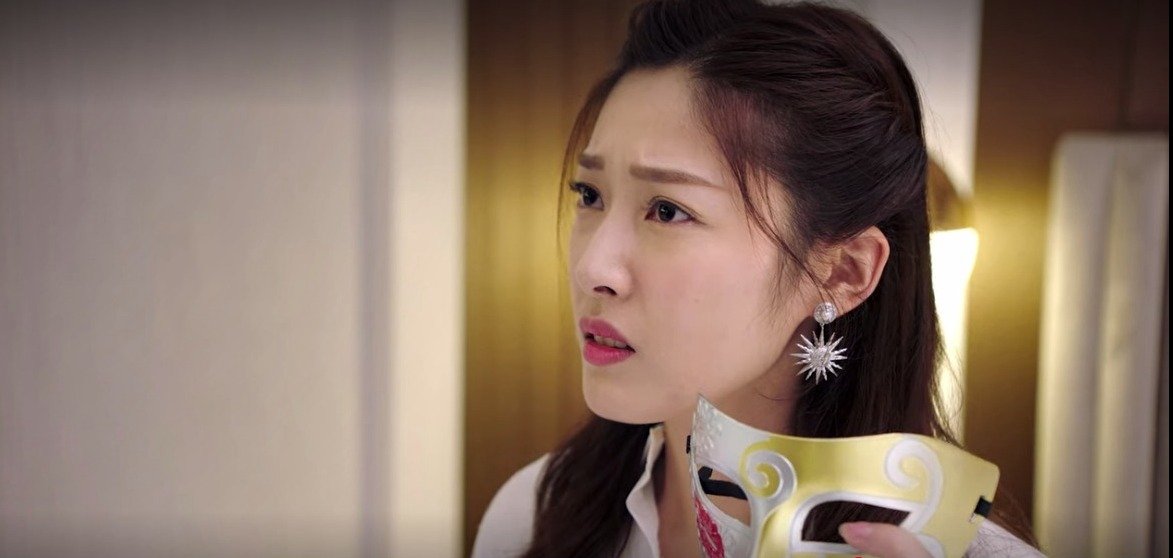 And then there was Ms. Jiang being a two-faced, underhanded bitch who went deep cover for two years but then she turned out to be so hilariously incompetent that it was kind of pointless. And as a villain, Fu Weining was so forgettable that I kept forgetting why he hated Boss Ling so much (I guess that's why they had to remind us again in Episode 14).
Some people may be wondering why he kept saying it was hot and was asking for cold water all the time–all I can offer is that Chinese people love to drink hot water and are always afraid of catching cold. So anyone who is the opposite of that must be a freak, which makes me feel a little offended because I am always asking for ice water even when it's -40 C.
Speaking of cold temperatures, GOOD LORD, THE AIR-CONDITIONED WAREHOUSE! Okay, I kind of wish the writers hadn't waited until Episode 14 to drop this incredible gem on us, but better late than never! I honestly just thought that they would lock Boss Ling up so that Moomoo could play rescuer, but I never expected the absolutely hilarious hypothermia detail, especially since the temperature of the warehouse was TWENTY FOUR DEGREES CELCIUS.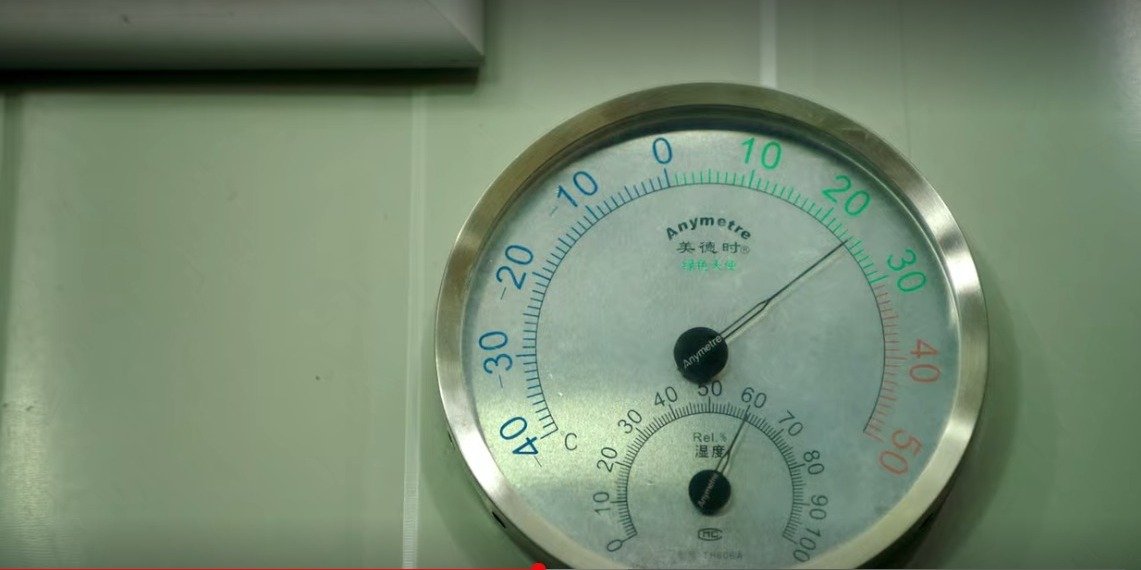 I'm one of those terrible people who walk around in shorts during a snowstorm but 24 C??? The scenes of Boss Ling and Moomoo trying to keep each other alive in a warehouse that's warmer than a Starbucks had me SCREAMING.
It really does feel like they kind of crammed a lot of stuff in Episodes 15 and 16, what with Moomoo's sudden amnesia, which was just as suddenly resolved, but I did feel kind of…nostalgic? I'm not sure how to describe it, but the wedding and their scene with their kid made me smile. I won't really go into the subplots with Feifei and Chu Yan's cosplay girlfriend, but they were pleasant enough.
I really don't know what they'll come up with in Season 3 (if there is one, but I'm sure ABC sanitary pads would be ready to sponsor again), but I am definitely curious.
In my last post, I talked about how low-budget shows like this are really reflective of what modern Chinese people aspire to, and I think that Season 2 doesn't deviate from that. It's not necessarily feminist, but this season is more about what Moomoo wants and aspires to, and no one ever shames her for it. Even sad Ms. Jiang doesn't try to make her feel bad for being ambitious.
I guess what I really enjoy about this show is just how down-to-earth the characters feel, even if they're billionaires or celebrities. There's something really Chinese about this that I don't know how to explain–no one is made to feel bad about being poor or coming from a "low-status" background. There's just an understanding that of course, everyone wants to do better for themselves and if you get in the way, you are an ice-water drinking bastard who locks people in a warehouse.
In my post about the Korean zombie drama Kingdom, I wrote about how this hilarious dude wrote that Chinese people don't really brag about being related to royalty because everyone will judge you for coming from a family that fucked up the country and/or got booted out. This isn't to say that there aren't arrogant Chinese people–there are plenty of them–but dramas like Well-Intended Love show us that this isn't something to aspire to.
Anyway! If you're wondering what to watch next, I'm totally enjoying Sleuth of the Ming Dynasty. I don't know if I'll write anything about it, but it's definitely a fun watch!