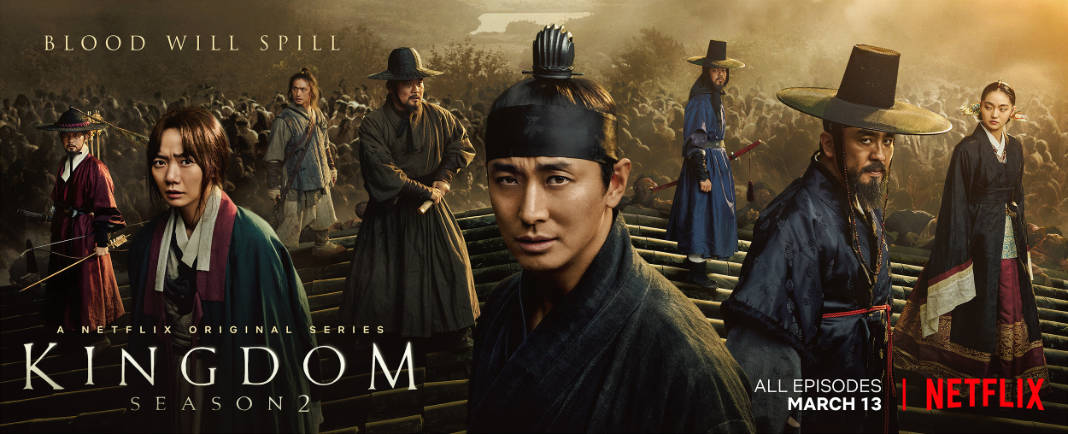 It's kind of fitting that the season two promo images for the Netflix Korean zombie series Kingdom have "Blood will spill" as a tagline because blood is the main theme this season. (Major spoiler warnings ahead, by the way.)
Previously in season one of Kingdom, it was all about hunger: the corrupt and greedy elites' hunger for power starves the poor, whose hunger for food made them susceptible to the plague. When they're turned into zombies, it becomes kind of a metaphor for how the poor will eventually consume the rich if driven to desperation. If this sounds familiar, most recently, it's something that the Oscar-winning Korean film Parasite also deals with.
It's pretty interesting that Korean pop culture often deals with themes of social class and wealth–not just in these types of shows and films, but even in popular Korean dramas (I don't think I even need to name them, since the wealth-gap theme is so prevalent). As someone who's grown up in the Third World, I understand why people fantasize about ascending to the elite (through marriage, usually) and at the same time, criticize the power that the wealthy and elite have over everyone else.
Kingdom tries to balance between the two extremes, with season one showing Crown Prince Chang (Ju Ji-hoon) getting out of the cocoon of Joseon royal life and finally understanding how the poor truly suffer. It's Prince Chang's own, very real problems–his life is in danger thanks to the machinations of courtiers from the Cho clan–that help him relate to the desperation that the poor feel. Like him, they just want to live.
The idea of this beautiful prince who learns how to be a good ruler and fight for the weak and vulnerable is pushed further in season two of Kingdom, which goes into the question of blood and country. Prince Chang's actual, physical blood is just like everyone else's–the zombies don't particularly distinguish between his and other people's blood–but what his bloodline represents is what makes him a prey to the Cho clan, voracious monsters who want his blood spilled too.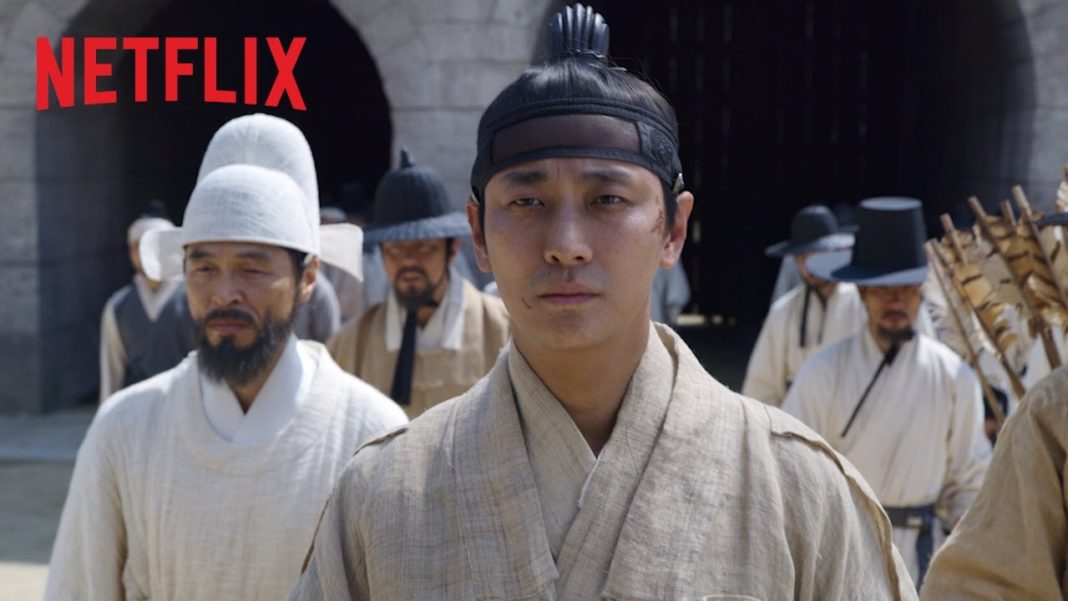 It really makes you think about the purpose of royalty. Royal bloodlines are usually established because someone wreaked enough violence to so many people that everyone else freaked out and agreed to let them and their descendants be rulers. And over time, these rulers become symbols of the country itself, and then at some point, if they're weak or corrupt enough, their bloodline is overthrown and then a new ruler takes their place.
Speaking of being overthrown, I should share here a hilarious and accurate Quora answer by Paul Denlinger about Chinese royalty:
Unlike in the west, former royalty is not accorded special status, even if they are no longer rulers. For the Chinese, if you say that you are somehow related to imperial families, the natural question Chinese will silently ask is "Boy, your ancestors really screwed up! No wonder they aren't in power anymore!"
Anyway, the point I'm making here is that even though Kingdom is clearly fantasy, the idea that the populace starves and becomes ridden with plague when the ruling powers are greedy and are ridden with the plague of corruption is based on history. The legitimacy of royal blood lies in its ability to hold a country together, and knowing this, Prince Chang makes his sacrifice at the end of season two. With two princes alive, the country will plunge into chaos once more, and so Prince Chang chooses to disappear.
I want to point out some things here that are really important: everyone agrees to participate in a lie for the sake of the country because the country's wellbeing is paramount over all. We also know Prince Chang is a noble person (and worthy of being royal) because he's willing to sacrifice his own happiness for the sake of peace and stability. If you know anything about the suffering and turbulence that has marked Korean history, this love for the country and the desire to make sure that it finds peace is especially moving.
I guess it's an obvious thing to relate Kingdom to Covid-19 right now, but my thought is that it isn't so much about the plague itself but how opportunists will take advantage of the panic to attack their rivals, just like the Cho clan in Kingdom.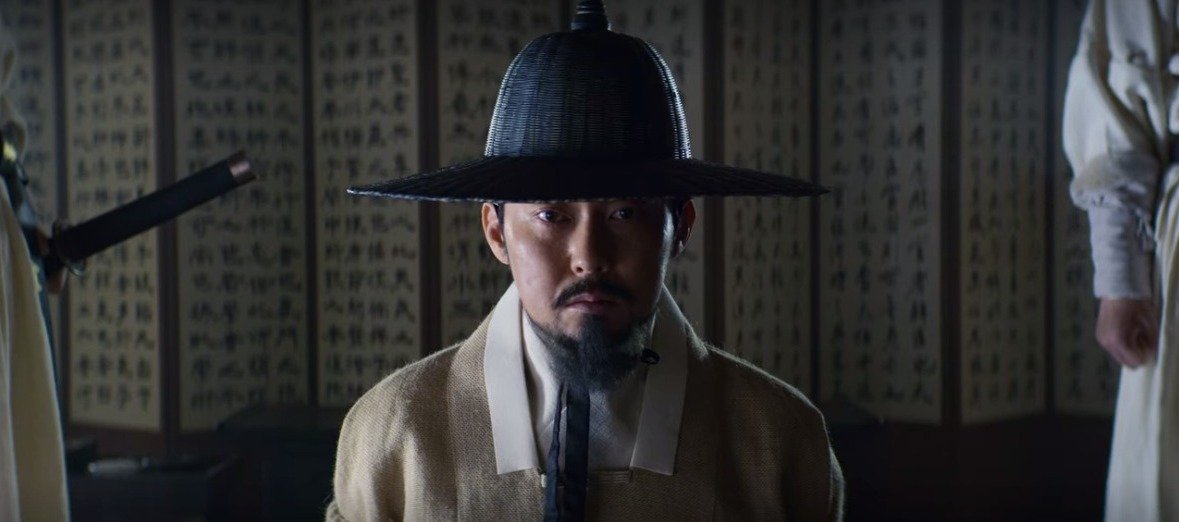 They don't really care about those who are suffering or dying, they just want to use the panic to consolidate their power. I think all you have to do is look at what certain people, media, and politicians are doing: are they trying to maintain peace or are they stoking fear and anger against convenient targets? When people say or do something, what is their real goal?
Often, it's pretty obvious, but we blind ourselves to them, like the sycophantic ministers in Kingdom who don't care about the truth because it's too inconvenient. Yeah, most of us watching this show think we'd behave like Prince Chang, but honestly, we are these ministers–we only want our families to be safe and our interests protected.
In an ideal world, royal or noble blood would be worthy of leadership because of its willingness to sacrifice for the country. In this ideal world, the elites rule not because they are good at manipulation and wielding power, but because they truly want to see the populace happy and well.
But I think it's worth noting as well that in both seasons of Kingdom, the people who shed the most blood aren't the nobles at all. As always, it's the poor and the vulnerable who bleed for the country the most.