Note: As a precaution to keep everyone sane, I am disabling comments on this post because there's too much toxicity around The Untamed. If you're coming here with a chip on your shoulder, please remember that there is someone out there who loves you. You will really feel a lot better spending time with them than fuming here about the show or any of the actors.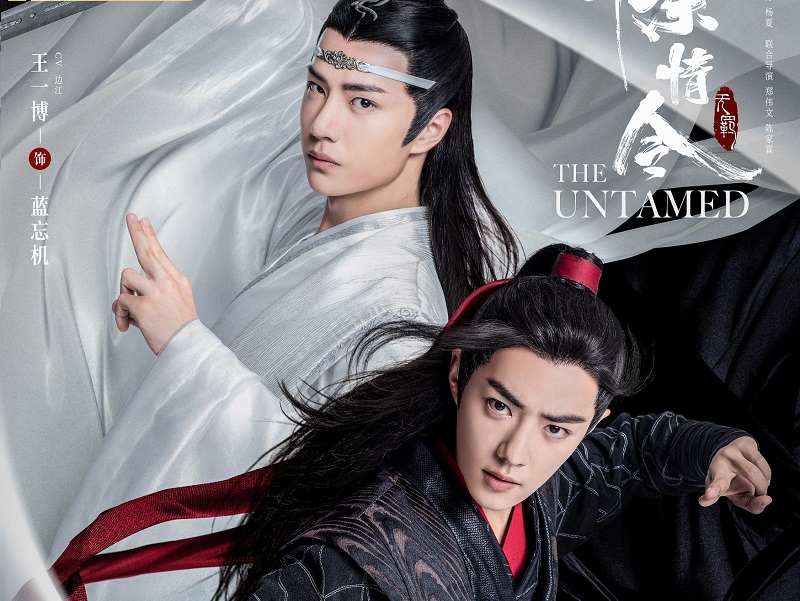 For those of you who stumbled onto this post and have no idea what the kerfuffle is about, The Untamed is the adaptation of the extremely popular Chinese web novel Grandmaster of Demonic Cultivation or Mo Dao Zu Shi (魔道祖師). The web novel is a boys' love story set in a fantasy world with some very explicit sex scenes and the series is a much tamer version–a change that I'll get to below along with an explanation of how the entertainment industry works.
Some toxic fans of one of the leads, Xiao Zhan, were upset by a pornographic/underage kink story featuring him that was hosted on a fan fiction site, and they reported the site multiple times for underage porn, which led to it being censored by the Chinese government (something I'll also explain later because a lot of people don't seem to understand this). This led to a backlash against Xiao Zhan, with droves of anti-fans harassing him and the brands that hired him to be their spokesperson. Poor kid.
And throughout all of this, a sinophobic element among the non-mainland Chinese fans has permeated (if you've stumbled upon any reviews by Western blogs and media, I'm sure you've noticed them), which, considering that everyone involved in series and the web novel is almost all mainland Chinese, is extremely odd to say the least.
It's a mess, and truthfully, kind of silly. It's just a web novel and TV series, it's not that serious, good Lord. Fandom is a strange beast.
Anyway, with that out of the way, let's get started first with boys' love and how The Untamed has become a huge hit. I won't go into the history of boys' love too much as there are tons of academic sources about it, but I do want to theorize about what makes it so popular among girls and women. Like most people, I started reading it as a young teen, thanks to my older cousins who would pass on their old yaoi (boys' love) manga to me (these were not sexually explicit ones, by the way). Thirty years ago, it wasn't something that you wanted people to know you read, and so when you found another person who liked boys' love, it was like finding someone who saw into your soul.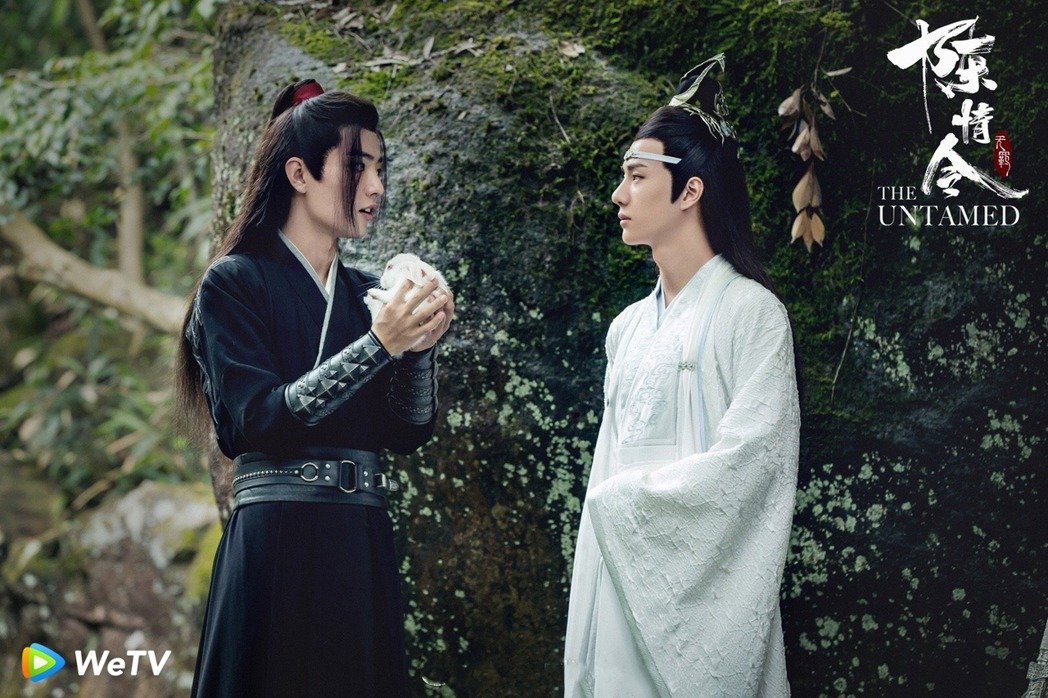 Boys' love has since crept out into the mainstream, and I am not surprised by that because everything about boys' love is really a reflection of what girls and women like. I've written before about how in my Catholic high school, we had an underground circulation of sexy romances, but when I think about it, those books didn't have the same impact on us the way boys' love books do.
There's something that's a little uncomfortable about heterosexual romance that doesn't seem to exist in boys' love, and I wonder if it's because of the way women are depicted. Even if they're the gutsy or tomboy-ish type, there's still going to be a moment where they're "women" and they kind of "submit". I've never really identified with romance heroines because I don't place being a girl as the most important part of my identity. It's easier to relate to boys' love characters because they have the same mix of masculine and feminine characteristics without calling attention to their gender/sex all the time. They're people first and foremost, just being themselves and doing things they like, and when they fall in love, it doesn't feel like they give up anything.
I mean, just look at the hetero pairing of Jiang Yanli (Xuan Lu) and Jin Zixuan (Cao Yuchen–such lovely skin!) in The Untamed, which is so excruciatingly boring even though the writer valiantly tried to give it some K-drama "mean guy and nice girl" spark. In contrast, Wei Wuxian (Xiao Zhan) and Lan Wangji (Wang Yibo) have what I would call an idealized hetero relationship that works because it's between two men, where Wei Wuxian can be silly and naughty (teasing Lan Wangji, being flirty and suggestive, and so on) without the judgment and consequences attached to a woman who does that, and at the same time, getting shit done on his own and being independent in a way that female characters usually aren't.
Because the awkwardness or maybe even imbalance of hetero relationships doesn't exist, there's a sense that love is purer in boys' love stories, even though this purity sits next to a lot of hardcore sex and often rape kink scenarios. Obviously, they didn't do this in The Untamed, but the original web novel has a few racy/hardcore sex scenes where Wei Wuxian is not just a bottom, but he's really written like a woman experiencing sex, again, without the strings attached to female sexuality.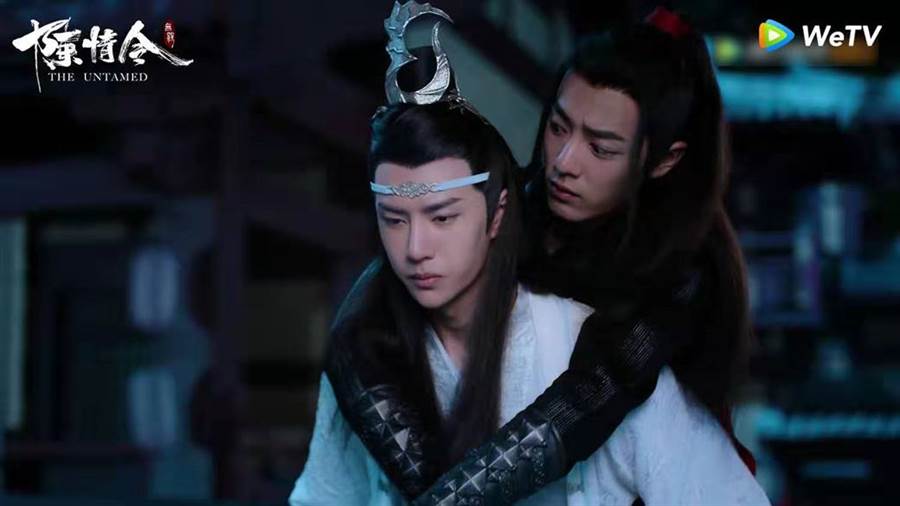 This is why I think it's misleading to say that boys' love is LGBTQ–this has nothing to do with gay sexuality, it's women's fantasies written by women. I'm not surprised to hear that there's been a pushback by the gay community in China against using boys' love to represent real LGBTQ and wanting a chance to tell their own stories.
So, since boys' love has been around for a while, especially in China, why is The Untamed the first to really break through mainstream pop culture? No, it's not because this is a cast with some of the best noses you've ever seen (the rounded tip of Wang Yibo's nose in particular makes me so envious). As someone who's worked in the entertainment industry in Asia and is still peripherally involved through my friends (some of whom are working in production, some who are managers of artists), it comes down to something that everyone wishes they could find a magic spell for: timing.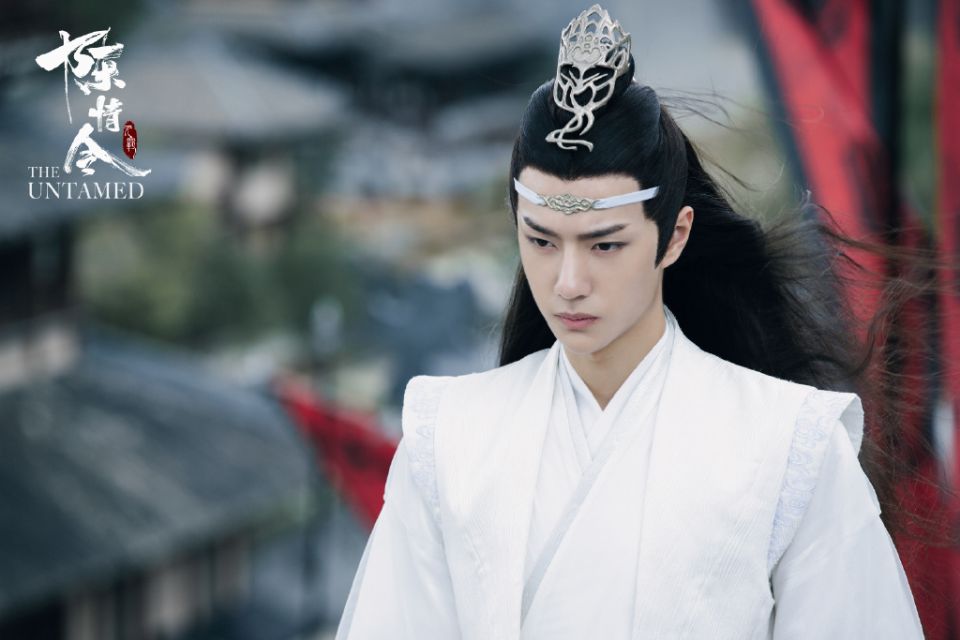 Sure, the story is fine (that long-ass flashback, though!), and the leads have fantastic chemistry, and all that–but none of this means shit unless the timing is right, and it just so happens that we're entering a worldwide emo resurgence (or in China's case, a first-time emo wave). In the past couple of years, a new, more hip hop-influenced emo sound has been emerging, first on Soundcloud from kids who grew up listening to My Chemical Romance and then, in fits and spurts, it's starting to cross over into the mainstream.
Asia hasn't been immune to this–you see also emo-ments in songs by Kris Wu and BTS:
The Untamed is the perfect story for this cultural mood because emo is sort of the boys' love of music genres–pretty, not entirely masculine or feminine boys expressing their fears and suffering, and most importantly, their longing.
And The Untamed is definitely dripping with longing–those slow looks that Wei Wuxian and Lan Wangji give each other, and the tenderness that they show, whew! That's emo, kids, just like when the straight members of My Chemical Romance would kiss each other on the lips. Not to mention, Wei Wuxian also has a lot of goth to his character–the black clothes, using dark magic, being a misunderstood outcast. It's like when I was a goth teen all over again!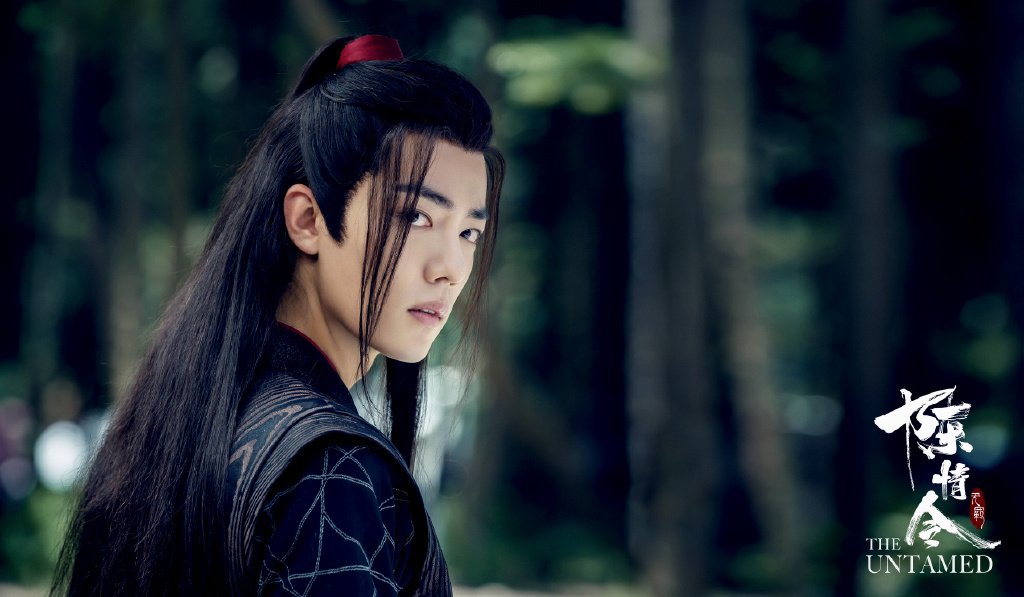 With that, let me point out something interesting: just like how emo didn't become huge until it managed to tap into a mainstream audience, The Untamed didn't become successful because it targeted boy's love fans. In fact, when it started, the ratings were very low because only boys' love fans were watching at first (and they had issues with the sexuality being toned down)–and it only became huge when a more mainstream audience latched onto it.
This is a classic situation in entertainment–I can't tell you how many artists I've worked with who were really upset when the label told them to make their music more accessible instead of sticking with their original sound–which is why I want to address how The Untamed was "watered down" from its original web novel, with any overtly romantic behaviour not included (ie. kissing). I'm pretty sure that the producers were wary of government censorship but it should be said that they were probably just as wary of not making money.
This may come as a shock to people but the entertainment industry is about profits, not about creating pure works of art. And the truth is, the only way to make A LOT of money is to keep things as vanilla as possible so that they appeal to the biggest market. Now, the standards for "vanilla" are different in every culture, but suffice to say, if you want to reach the most people, you have to avoid anything controversial, and that includes overt references to homosexuality. I'm not saying this is right, but The Untamed is part of a greater industry effort to make money selling Chinese dramas overseas (like Korean dramas), and the harsh reality is that explicitly gay content doesn't sell in most international markets, including the US.
It's not just Chinese dramas that do this–off the top of my head, Interview with the Vampire's film version avoided the queer references in the book. Not to mention, since then, Hollywood has had very few gay blockbuster romances–Brokeback Mountain was all about how tragic gay life is (and deliberately excluded gay references in its marketing), Call Me By Your Name made less than 1/3 of what Girls' Trip did, and Bohemian Rhapsody also downplayed many aspects of Freddie Mercury's sexuality. The decisions around gay Disney leads or gay superheroes, as well, are based on box office. More recently, the film Cats removed all the homoerotic and queer elements of the musical. And don't forget how they made such a big deal over showing a gay couple in the live-action Beauty and the Beast and Avengers, only to relegate it to an extremely tiny and insignificant scene.
And it's not just Hollywood: live-action version of the Japanese manga Black Butler changed the sex of Ciel Phantomhive from male to female so that his relationship with butler Sebastian wouldn't be so homoerotic/gay.
I cannot say this enough: everything is vanilla, only each culture has a different idea of what vanilla is. What's unusual is that Chinese productions are being held to a different standard.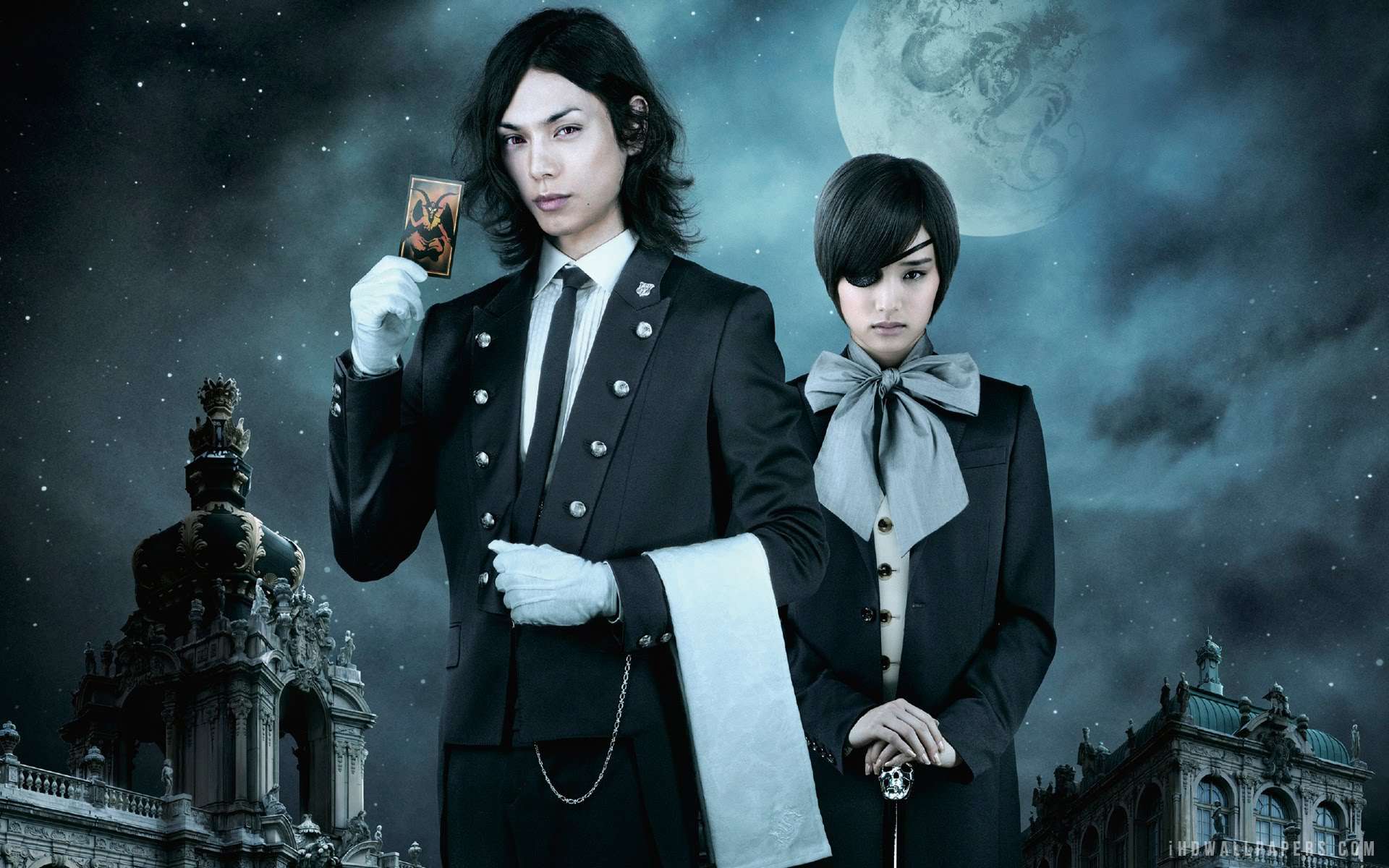 Let me give you another example of the entertainment industry's greed for money: The Untamed Special Edition made for international audiences. Some people were bleating that this was the "uncensored" version that the Chinese government didn't want people to see, but surprise, surprise–it's just a money grab from the producers of The Untamed. In fact, the Special Edition is MORE censored because they removed everything that they thought non-Chinese people wouldn't understand and, knowing the appeal of the two leads, added extra shots that just showed them from different angles. If you want to see a side-by-side comparison of the changes, a kind young lady uploaded a guide on Douban.
What's weird about the outrage over "Chinese censorship" is that the wokes seem to be sleeping when it comes to outrage over, say, Singapore, Malaysia (both countries where homosexuality is banned), or South Korea, who all have similar (and in some cases, even stricter) censorship laws as China. Seriously, if people cared so much about censorship, why is no one speaking up about how Patreon recently banned all anime from its platform? And people seem to have forgotten moments like when the anime Voltron: Defender of the Universe was heavily censored for the US market because they didn't want to show any aspects of Japanese culture–to the point that they even changed the dialogue and removed scenes that were "too Japanese".
Personally, I see censorship as a tool–sometimes it's wielded badly, sometimes it's done well.
Don't get me wrong, there are problems with mainland Chinese censorship, which I'll get to below, but the hypocrisy and double standards are astounding. What makes me really shake my head is that so many of the comments decrying Chinese censorship are coming from people from countries/religions that ban homosexuality or don't even produce any pop culture remotely close to boys' love the way Chinese companies do. If they have such wonderful non-censored countries where homosexuality is accepted and all that, why do they need to watch "censored" Chinese ones? When was the last time you've watched a popular boys' love story from, say, a "tolerant" place like Canada? When I was in kindergarten, Sister Frances used to tell us: "Wipe your own butt before complaining about someone else's poop." I think some people need to hear this.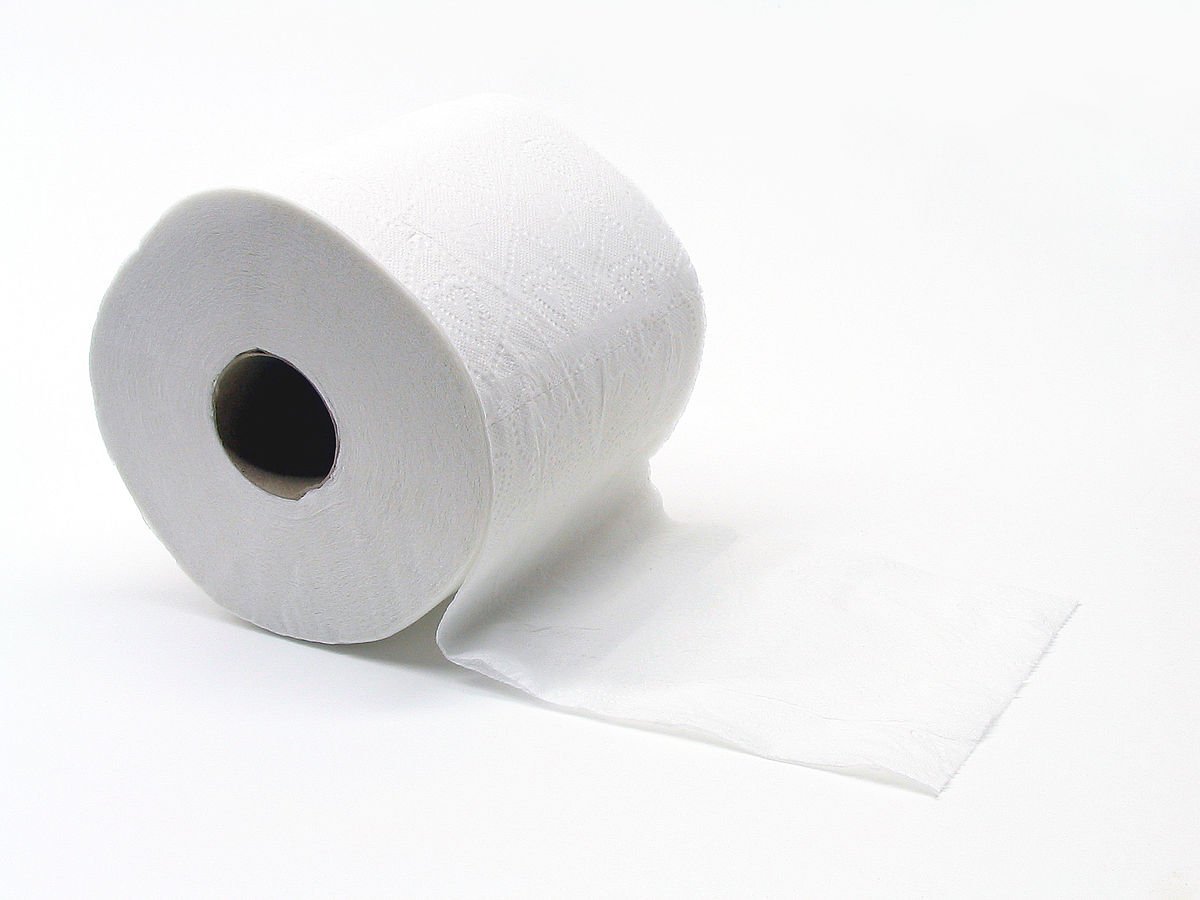 It's not that the CPC shouldn't be critiqued but most of the people are simply using this as an excuse to be racist or to virtue signal without any consequences, which makes the lives of Chinese people, including the very actors that these people supposedly love, more difficult.
Now, I will explain exactly what the problems are with homophobia and censorship in mainland China for those of you who actually want to understand the situation. Please note that this is a VERY SIMPLIFIED overview of a pretty complex issue. How do I know all of this? I have had the misfortune of reading through almost 300 policies and regulations around Chinese Internet and censorship to write a series of extremely tedious white papers for international legal firms.
In 2017, the China Netcasting Service Association, a non-governmental organization under the umbrella of the government media watchdog, released a list of bannable content–which, along with the usual suspects like rape and torture, included homosexuality (cleavage and smoking also took a severe hit). This was shocking to a lot of younger Chinese citizens because LGBTQ acceptance has been increasing, especially with the generation born in the 90s coming of age. Things got worse when Weibo temporarily took down gay-related content, and a case went to the People's Court over the censorship of homosexuality.
Let me explain a bit about censorship because a lot of people have daddy issues so they imagine grim old communists who hate life doing the censoring but the thinking behind censorship is pretty much:
– the vast majority of China is still adjusting to modern life (do remember that China basically went from 1930 to 2020 in the space of twenty-odd years) and so they should be educated first to overcome ignorance and backwards beliefs. I am not exaggerating when I'm saying that a large chunk of people's lives hadn't changed for hundreds of years until the past ten years during the CPC's poverty alleviation campaign. This video by a Japanese director about a poor, rural village will seriously make you cry. 
– the Cultural Revolution and Tiananmen were crazy (although not the way you probably think), and no one wants chaos to happen again. So, to maintain collective harmony in society and keep the country from falling into chaos, censorship is applied to anything that might inflame or panic people (no one wants a situation like Rwanda, India, or Myanmar where different identity groups are encouraged to attack each other). However, this doesn't mean that you can't complain about the government or even directly criticize it, and there are several means to do so, including hotlines and apps.
This is why films about ghosts and spirits used to be censored by the government: there used to be a lot of superstitious beliefs around them (leading to people being scammed or blackmailed), but with the increase in awareness and education, they're no longer censored.
One of the big problems with media laws is that the government has yet to establish a ratings system–isn't it crazy that one doesn't exist? So in the meantime, the default is that everything must be suitable for all ages, including young children, until a proper ratings system can be completed and enforced. Personally, I think that this is one of the most urgent things that need to be resolved–as I said before, ratings systems are another form of censorship, but the good thing about them is that they allow for a range of censorship that can adhere to set rules.
Are there problems with occasional overstepping of authority by the CPC? Yes, absolutely! First of all, people always make mistakes, and that's normal. It's not specific to China. The blanket censorship law is a typical move by the government because they like to play it safe by having a huge umbrella (err on the side of conservativeness) which they can slowly refine through public feedback and court judgements. (The law also came on the heels of the Cybersecurity Law, which went into effect in 2017, and is one of the most frustratingly vague umbrella laws ever and seems to have been deliberately crafted to rely on practical court cases and feedback from the public–and the government does listen–to refine it further.) Another issue is the opaqueness of the law–more transparency about the censorship process needs to be implemented. Chinese people know this and so they push back either through the courts or else by testing how far actual censorship goes.
When it comes to gay content, the unofficial government policy appears to be "thin edge of the wedge". There's stuff like The Untamed, where you would seriously have to be blind not to see the romance between the two leads (they even kneel in front of the ancestors together and have the infamous wrist grab, not to mention the white rabbits, which are a direct reference to the Chinese god of homosexuality. CPC officials are all highly educated and there's no way they won't see the gay references), but still vanilla enough that no one will be angry that their child saw it and complain to the government. There's also the recent Alibaba ad featuring a gay couple, which wasn't censored at all (notice it focuses on family acceptance, quietly educating the older generation on gay rights).
(Update on May 11, 2021: The recent success of the boys' love drama Word of Honor seems to have proven me right. There's a lot more overt affection and skinship between the two leads, which means that the limits are gently being pushed forward. It's still rather frustrating to read reviews saying "Oh, the government censors must not have understood that they were reading ancient Chinese love poems to each other." Like…unlike some countries, you can't become a government official without actually doing well in school in China. Some officials might be corrupt, some might be assholes, some might be cowardly, but they are all products of an EXTREMELY rigorous school system that sees little kids memorizing 1,000-year-old poetry.
TRUST ME, the media watchdog people know Chinese culture and literature better than you, person who doesn't even know how to read a menu in Chinese. If, even in the face of evidence, you are still determined to think negatively of China, then you must be one of those people who want to consume Chinese culture while hating Chinese people. I truly cannot wrap my head around this.)
What's going on is that even though homosexuality isn't criminalized in China, and there are even pilot programmes for kids to learn that homosexuality is normal in school, there is still a sizeable number of the population in China that needs to be educated about homosexuality (again, remember that China is still pulling its population out of rural poverty, a state which breeds ignorance). Mind you, sex education has barely started in China, and parents have already gathered to protest them, imagine the turmoil if everything was suddenly uncensored.
The Chinese government is all about beta testing, so sex education and gay rights start at the cosmopolitan first-tier cities and universities, then trickle down to the rest of the country, taking advantage of the wave of urban attitudes influencing more rural ones. In the meantime, vanilla depictions of gays are going to be allowed (although there's no actual standard for vanilla, which is another problem) until everyone has caught up enough not to overthrow the government because they don't want same-sex marriage.
With that said, gay censorship is not very strictly enforced online, like on fanfiction or web novel sites or even social media, which is why you see a lot of porn or boys' love content. I follow some artist/photographer accounts on Weibo, and honestly, I get annoyed sometimes at the frequency of erotic artwork/comics. I don't have a problem with erotic art, but the last thing I want to see when I'm taking a break from work is a bunch of penises. I also am slightly scarred from seeing images from an extremely hardcore porn comic strip about a dominant deer and his submissive wolf boyfriend.
The reason the fanfic site got taken down thanks to Xiao Zhan's toxic fans is that they reported it in such huge numbers that the government was forced to act, for fear that not acting would create some kind of Untamed Cultural Revolution, where people would be forced to compose and recite long poems praising poor Xiao Zhan in classrooms. The cultural difference here is that censorship isn't decided by a corporation, unlike in the West, as this article demonstrates.
I'm not saying that there aren't any homophobes in the Chinese government or in society–but unfortunately, that's par for the course everywhere. Even a country as accepting as Thailand has a surprising number of them. I honestly don't know if explaining this helps at all. I kind of feel like hate against Chinese is already too ingrained. It's kind of weird because people act like China is some weird grey dystopia, but what kind of weird grey dystopia produces dramas like The Untamed? Why not just make a random show about middle-aged socialist farmers building a co-op? It's like people expect China to be perfect, when it's just a country like any other, with good and bad.
It's also ironic that in The Untamed, Wei Wuxian is hated among the cultivation clans and all of his actions are misinterpreted by people who refuse to acknowledge that there's a lifestyle and type of magic that's different from theirs, and that he's working with what he has because he doesn't have the same advantages as other people do. That's kind of…where China is? Technically, if you love Wei Wuxian, you should have more understanding about China's position, but who knows what goes through people's heads nowadays.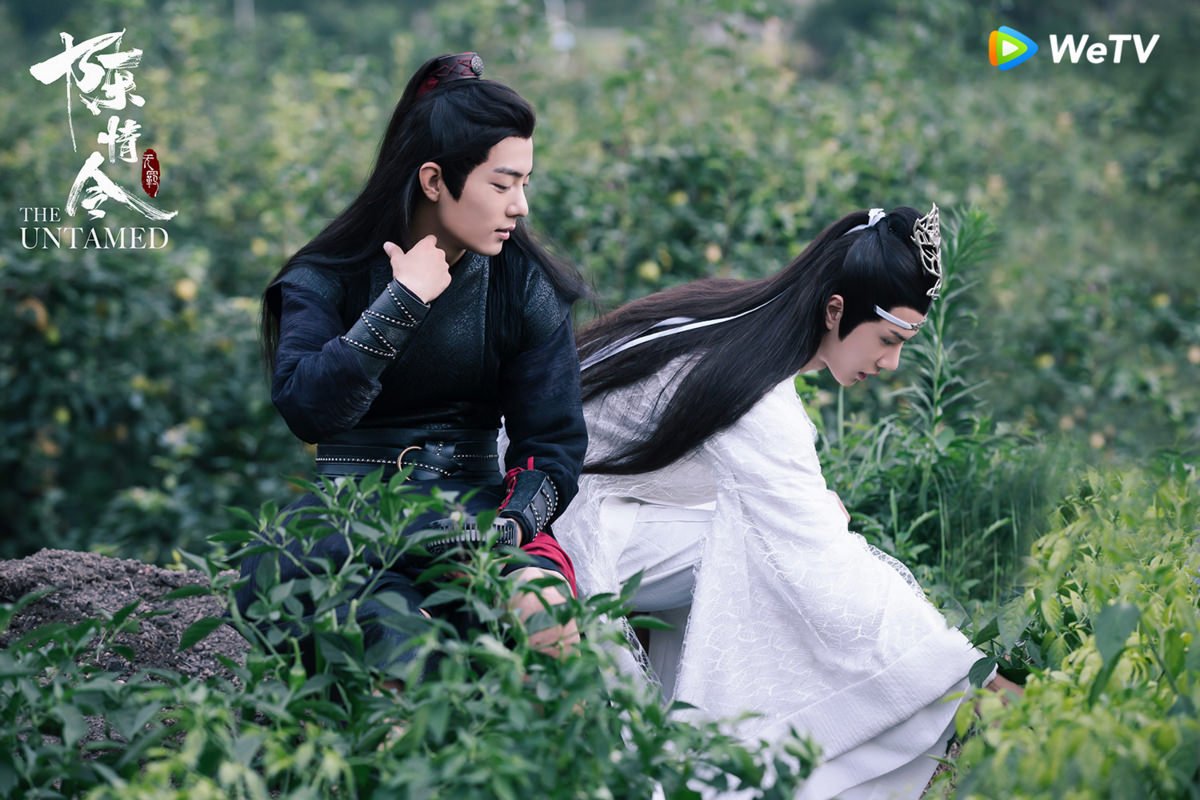 Anyway, this has been the longest thing I've written on this site. I'm a little annoyed that I had to write stuff related to work, which I don't like to interfere with my real life. So, from now on, I will not write about policies and laws again, and please don't comment or send me messages about them because I'm done and that's not what this site is about. If you want to learn more about Chinese policies, I suggest Daniel Dumbrill's YouTube channel, which offers very good and fair critiques.
If you also want to learn more about digital sovereignty and what Internet censorship actually entails, this is an excellent piece as well.
Ultimately, my point is that China has problems, just like any other country, and while it's certainly fair to critique its policies, I question the hypocrisy, bigotry, and ignorance behind a lot of the comments. With this in mind, I want to share something I saved years ago from a Korean girl replying to an American about xenophobia in South Korea, which I think applies to China, as well:
In my generation only, Korea went from open sewers, terrible conditions, and very, very, traditional way of living (you wouldn't see couples even holding their hands), to currently accepting gay entertainers, seeing kisses on the subway and on TV, and getting to know many interracial couples. I will tell you a story, if you understand what I'm talking about, maybe 10 years in Asia is not wasted on you:

"A well-to-do boy fought with a street urchin. The boy won. When the street urchin was going away, wiping tears, he turned around and said: "If I could eat meat everyday like you, I'd have won."

Asia has a history of thousands of years. It was invaded by various groups several times. Just in Korea history, 500 times. Every time, women were raped, children, elderly and men died, livestock were decimated, crops burned, famine and diseases trailed after. No wonder they were xenophobes, don't you think? They only lived as a group staying together and not letting be assimilated. But still, ignoring thousands of years of this kind of history, YOU, that came from an America that was NEVER invaded, never felt the sting of having your country razed down, you, that had generations upon generations behind you extolling freedom, equality, democracy, a Country that is a democracy since its birth, you go with this stick, this very "American value" stick, measure another race and declare: "You are still lacking. You are not modernizing fast enough. You are still very racist."? You, having all the luxuries of a democratic history, of a "All men are created equal…" inception, and yet, YET, all these hundreds of years, and countless generations, you couldn't solve the problems of racism in your own country, you go to another country that managed to change so much in only one generation, and declare:"You are racists" "You are not as progressive as we are"? This is some gall.

If you really wanted to understand and respect the culture, the least you could have done was to try to understand the WHYs, but no, you're too busy exalting your knowledge and the beautiful progressive homeland (with its kitchen on fire, btw), and finding other countries wanting. A last thing:

If you have the comfort and blessings of having had a clean house, vacuum cleaner, washing and drying machine, tide and clorox, good for you, but please don't go to another country's house and declare it filthy by your standards. Have you ever thought that maybe, just maybe, that is all they can afford right now?