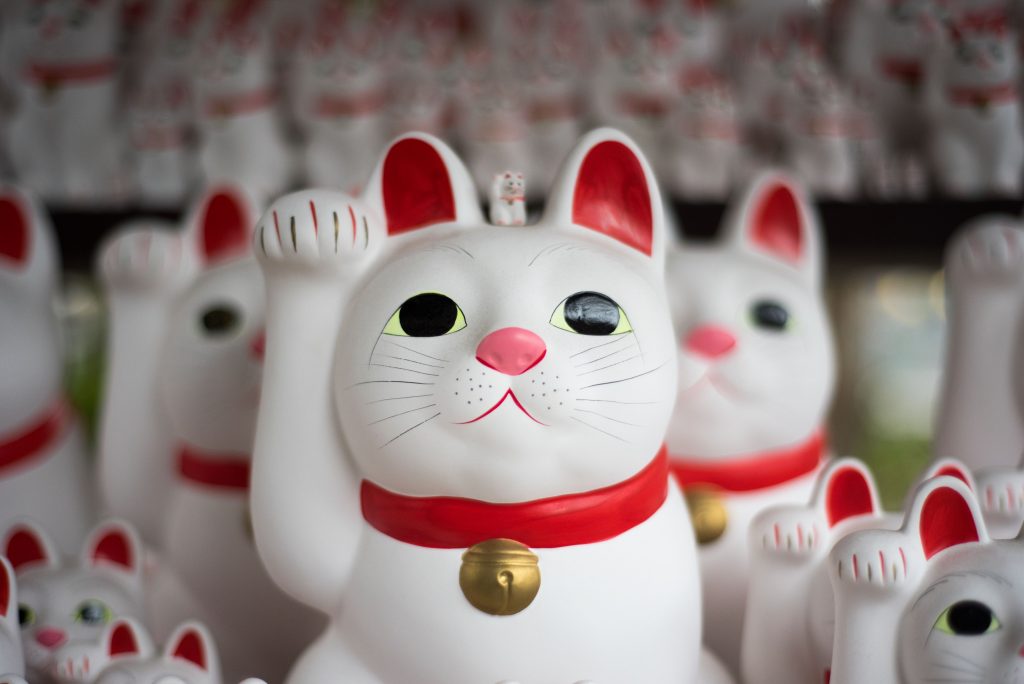 Photo by Alain Pham on Unsplash
(These cats don't work on my mom.)
My dad had a birthday recently, and my mom thought it would be a good reason to host a birthday party for the slum kids she's been educating.
Quick rewind: my mom is one of the most generous, kindest Chaotic Goods, and among her many charitable activities, she pays for a teacher to go to a slum and teach the kids living there every Sunday. She also paid to have a schoolhouse built, pays for the educational materials, and she personally cooks a meal for all the attendees (and sometimes their families). Before anyone asks: I confess that I don't go with her, I just try to help out with money when she needs it. I've been to the slum before, but only at night. Unfortunately, I don't do well in the heat, and I think the last thing people need is to see me scratching at my hives and barfing from heat sickness. She does take my kid with her sometimes, though.
My mom planned to cook a gigantic pot of spaghetti, but as a special treat, she thought she'd buy fried chicken from Jollibee, as well as Coke and a birthday cake. I said I'd help out and pay for some of the stuff as well (my brother covered the rest), so we made our way with my kid to the nearest mall, which is a few minutes away by tricycle.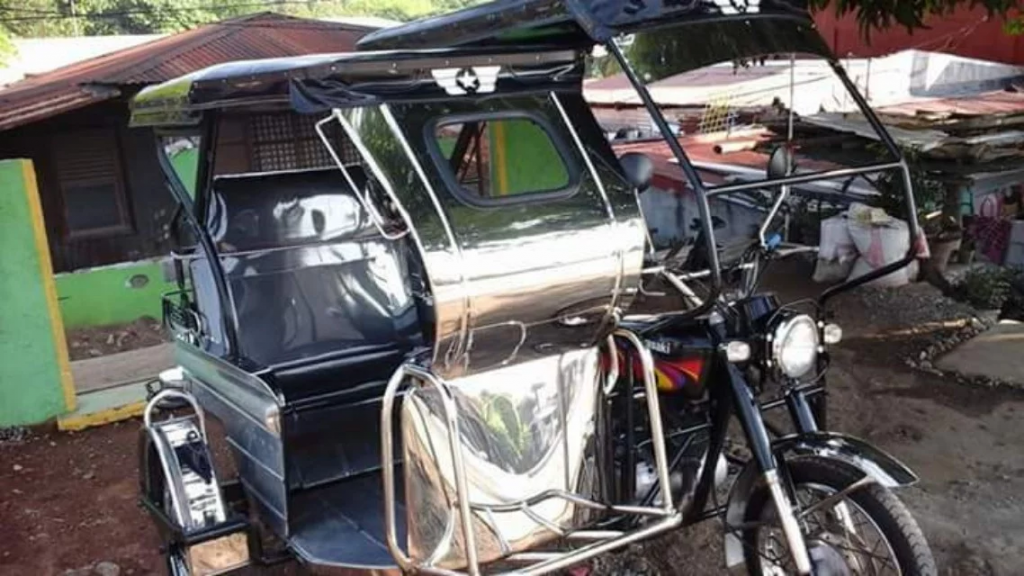 from Carousell
Now, this is not a nice mall. The clientele is mostly poor, thus the mall is rundown and dirty (and generally overpriced because there's no one easier to exploit than the poor, but that's another topic), but it does have two Jollibees in it, one in the basement and one at the top floor. Having lived in Hong Kong for so long, my first thought was to just get everything done as quickly and efficiently as possible. Hence, we would stay in the basement where the supermarket was (for the Coke), along with the Jollibee and the mango shake stand that my kid (to be referred to here as Pork Head) loves. Then we'd hurry outside, cross the street and walk about five minutes to a chain bakery where we could pick up a cake and hop into a waiting tricycle nearby.
But my mom had other plans. She has recently qualified for a senior ID, which means that she gets up to 20% off on purchases. The main problem here was that Jollibee allows a discount on only one item, and we were planning to buy three buckets of chicken. Also, she didn't want to pay full price for the shake or the cake, either. So the morning proceeded in this way instead.
At the supermarket
Me (putting three 2-litre bottles in the cart): Oh crap, we forgot to bring grocery bags for the Cokes.
My mom: (to the cashier) Does the plastic bag come free with the senior ID? No? Then we only need one.
The cashier proceeded to cram the three gigantic bottles into a small plastic bag.
Near the entrance of Jollibee (basement)
My mom: Where are you going?? Stay out of sight!
Me: What for?
My mom: I only have one senior ID, so you and I have to take turns buying the chicken. I'll go first and buy a bucket. Then I'll meet you around the corner and it'll be your turn to go with my ID and say that you're buying a bucket for your mom waiting for you outside.
Me: Oh Lord, I'll pay without a discount, I don't care. I'll cover it.
My mom: WHAT! (to Pork Head) YOUR MOMMY IS BEING SCAMMED BY CORPORATIONS! TELL YOUR MOMMY "DON'T WASTE MY MONEY."
My kid: MOMMY, DON'T WASTE MY MONEY.
Me: Alright, alright.
So my mom queued up, paid for the chicken, and met me at the corner where she passed me her ID.
My mom: It's your turn now. Don't pick the cashier with the red lipstick; she's the one who took my order. Choose a different one so they don't figure it out.
I queued up and bought another bucket and returned to where my mom and my kid were waiting.
My mom: Good, now we go to the Jollibee at the top floor and buy another bucket. (looks at my kid speculatively) Or maybe we can send Pork Head to queue up at a different cashier here.
Me: I don't think people are going to believe a three-year-old with a senior ID.
So we went upstairs lugging all of our purchases and one toddler, and by the time we finished buying the third bucket, we had been in the mall for an hour. I ended up telling my mom to wait at the mall with my kid while I bought the cake myself, but the bakery wouldn't accept the senior ID from me, leading my mom to bitterly regret letting me go.
Me: Ma, it's USD1, I can afford it.
My mom: THAT'S NOT THE POINT. If you add a hundred USD1 together, that's USD100!
But she cheered up when, as we were waiting for a tricycle, she managed to get a free bag of cement for my kid to play with at home from a construction site. All in all, the entire trip took two hours, but in the end, the party went well, and the kids all managed to eat their fill, with some taking home leftovers for their families.
That night, we went out for sushi, and my mom was vindicated and extra happy because she also brought my dad's senior ID, and put together, we managed to get over 30% discount in total.
My mom: Think of the discounts we can get when Pork Head gets his student ID too!