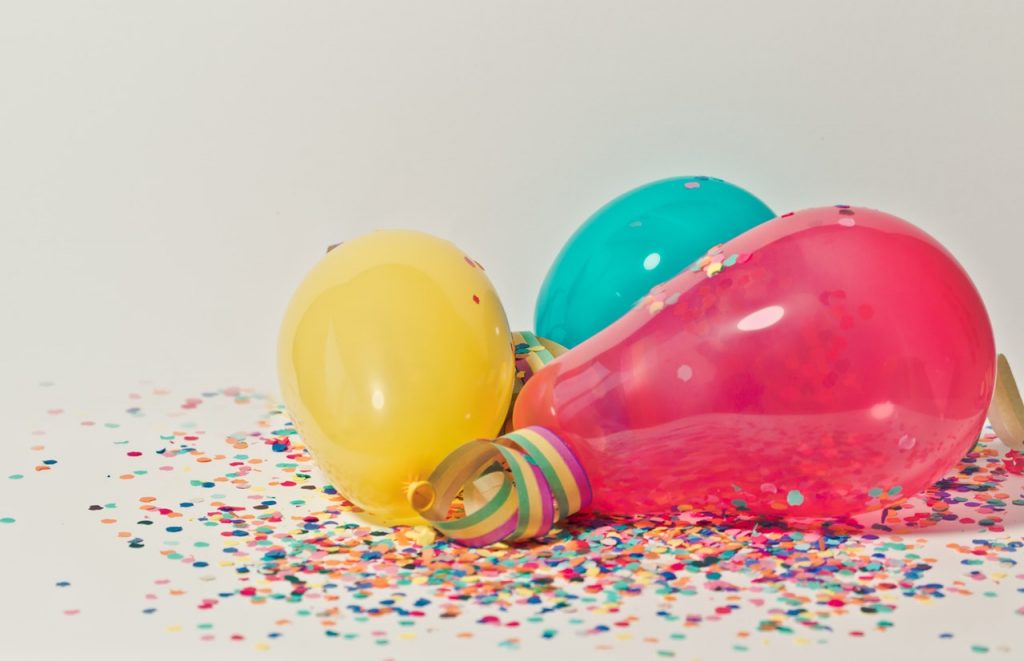 Photo by Ylanite Koppens from Pexels
Our trip last month to Hong Kong was probably the worst trip ever for my kid. I lost him at the airport while I was trying to get our luggage from the baggage carousel. It was like I'd stepped into some kind of strange dimension where time and space fell apart because I made him stand behind me with the luggage cart, ducked between the people crowding the carousel, and then when I came back–I swear, it was less than a minute–he was gone.
The feelings were so strange. At first, I wanted to laugh because I couldn't believe that I was in such a cliched parent-in-distress scenario. How many times have we seen parents running around frantically yelling out their kids' names in pop culture? It took a few minutes for the gravity of the situation to really sink in, even as I started running around looking for him and calling out his name myself.
Then I started thinking of what happened to James Bulger and then that was when I started to panic. A European man tried to help me–he asked what my kid looked like and what he was wearing–and I was so flustered, I just blurted out all the information without thanking him, even as I saw him walking around the baggage claim area calling out for my kid. Thank you, tall bearded Scandinavian guy in a pineapple shirt and shorts.
After running around screaming for my kid and figuring out that the airport staff were completely useless, I ended up calling the police. Now, police may suck elsewhere in the world, but the Hong Kong Police Force hasn't yet let me down (one day, I'll write about my adventures and encounters with them). Three cops materialized within a few minutes and began to search for my kid, pulling in two (or maybe more) cops, and they managed to find him less than ten minutes later. My poor kid was bawling and he'd peed himself in fear (and also on the cop carrying him). I should mention that my kid still hadn't lost his grip on the toy truck he was holding. Thank you, Hong Kong police, and I really wish I'd offered to at least have that one officer's jacket cleaned.
The result of the whole thing is that my kid has a police record now at age three, and whenever he's acting up and not listening to me, I remind him of the time he got lost and had to be taken to me by the cops. Unfortunately, the rest of the trip wasn't that great, either. His father pushed him up a slide (yes, I know) and my kid fell and injured his two front teeth and lips. This is the second time his father has injured him in the exact same spot. Now his teeth have blackened, and I have to be on alert until they fall out that they don't become infected unless they change back to their original colour.
And then, he hit his eye while having a tantrum in the airplane as we landed in Manila, which resulted in a big bruise and a cut across his eyelid, necessitating a trip to the airport hospital while a poor airline staff member had to help us with our luggage and immigrations stuff. Thank you for putting up with the hassle and being so patient, JC.
It's kind of amazing that parents don't lose their minds, and I find it so strange when people who become parents fail to develop empathy because parenting is the worst thing you can do for your self-esteem. Is there really someone out there who genuinely believes they are a great parent? How? I love my kid but parenting feels like a daily reminder that despite all your efforts, at some point, you will fail at something. A childfree friend of mine calls parenting "the acceptance that your child will be unhappy with you a lot of the time" and he's not entirely wrong.
Some of my friends ask me if I miss my old, carefree life which consisted mostly of cats, going out to indie shows, random foolhardy adventures, and painkillers. I don't think I do because I don't really think much of the past, and to be fair, my life right now still consists of cats and random foolhardy adventures (this time with a miniature partner in crime), and I assume once he's old enough, my kid will also be accompanying me to indie shows. My back and right shoulder miss the painkillers most of all, and there are times when I feel like indulging in that lovely daze, but then it would mean not being fully present when my kid does something hilarious, which happens enough times that I forget how hair-tearingly awful his tantrums are. For example, yesterday went as follows:
Kid: I want ice cream please.
Me: Here you go.
Kid (sudden, ear-piercing shrieks and sobs plus rolling on the floor tearing at his clothes and kicking off his shoes)
Me: What's wrong???!! What happened???
Kid (in between terrifying wails): THE ICE CREAM IS COLD!!!!!!!
At one point in my youth, I was so consumed with anger and self-destruction that I speculated that either I'd end up becoming a mass murderer or I'd join a cult and become a creepy hippie. Fortunately, neither has come to pass, and I find myself often bemused that I'm here with changed circumstances but really more or less the same. Everything changes and nothing changes.