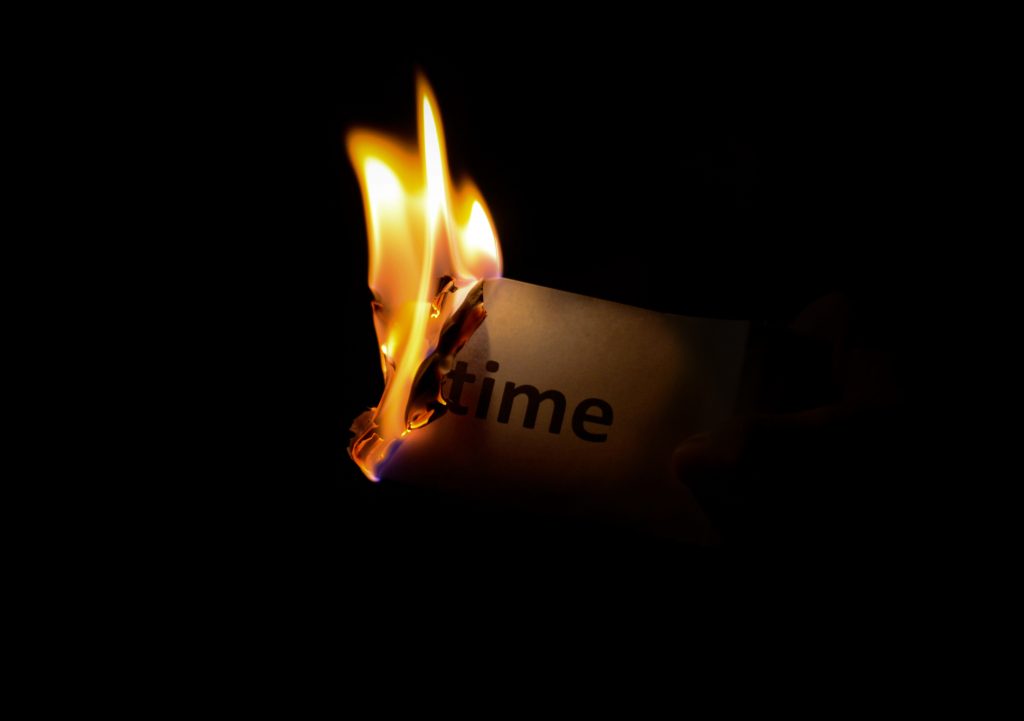 Photo by Eugene Shelestov from Pexels
I tend to have low-grade anxiety when it comes to money issues in my life, although most of the time, I'm able to acknowledge that I've been extremely lucky. Since I graduated university, I've worked in a variety of full-time corporate jobs, often sporadically and for no more than two years. The longest I've worked for someone is with a non-profit education service provider–I lasted eight years–and that was mostly because I was working part-time and it wasn't office work.
In between those jobs, I supported myself with making and selling jewellery or doing freelance editing and writing work, but I never really had the courage to completely go for broke. I always joke about being a Marxist but I actually found it really difficult to completely let go of the idea that there is security and safety in a "proper" job. For years, I had one foot in a safe job and one foot in something I'd much rather do, with the result that I never actually went and made something of what I actually wanted to do until much later. I'm mostly speaking of writing here, but it does apply to my goldsmithing, as well.
Now, I'm not saying that it's a bad idea to have a stable source of income while you start working on an alternative career, especially one that involves art. But you can't let that stable source of income make you lazy and complacent–or, in my case, become an excuse not to pursue what you really want to do.
To be fair, my situation was complicated by my own ambivalence towards writing and success. When I was still in university, I met this goth chick, FS, who dressed like a mummy (yes, with bandages and stuff all over her arms and legs; it was the 90s) at my hairdresser's. She was a photographer and aspiring filmmaker who made really beautiful and strange photographs. I really admired her work, but part of me wondered how she would ever make a living. At that time, I was already wondering whether I even had it in me to write anything because I'd just had a dispiriting encounter with an editor introduced to me by a well-meaning writing workshop instructor who'd liked my stories. The editor, not unkindly, told me that if I wanted to make a living from writing, I had to consider writing sexier stuff, things that Westerners would expect of me, like how I struggle with my oppressive Chinese culture and how racist Asian parents don't let their daughters date white men, because, you know, dating a white man is the only way you can fight oppression.
So there I was, sitting with someone who'd also received quite a lot of discouragement, although in hindsight, being told that you're creepy isn't on the same level as having well-intentioned racism directed at you. But unlike FS, I decided to stop writing and just float around trying to find something I'd enjoy doing or at least, something that would make a lot of money. If you'd asked me then if I'd be willing to give up writing for wealth, I would have said yes because I was that brainwashed by capitalism.
FS, on the other hand, went off to LA and became a success just doing the stuff she liked, eventually producing a book, a bunch of music videos for legit rock stars, and even a film or two.
I don't have any regrets; I never made a lot of money, but I  had a pretty interesting and extended youth. I got most of the wildness out of my system, at least. But with that said, if you have any writerly or artistic ambitions, believe in what you're doing (as long as you're not harming other people). Commit to it because if you do things half-assedly like I did, you'll never get anywhere.
It took me almost seven years to complete The House of Venom, and I only managed to do it because I finally committed to finishing the book and to working as a writer. Will it pay off financially? I don't know, but now that I've made the commitment, I don't feel as unmoored as I used to.
I still do freelance work to pay the bills, and there's the teaching (if anyone actually registers) and other stuff, but now they don't take up too much of my emotional and mental energy.
To be fair, I think part of it is that having a kid makes you really careful about time allocation (I wrote about that for The Unpublishables), but at any rate, it's a nice space to be in.